See all posts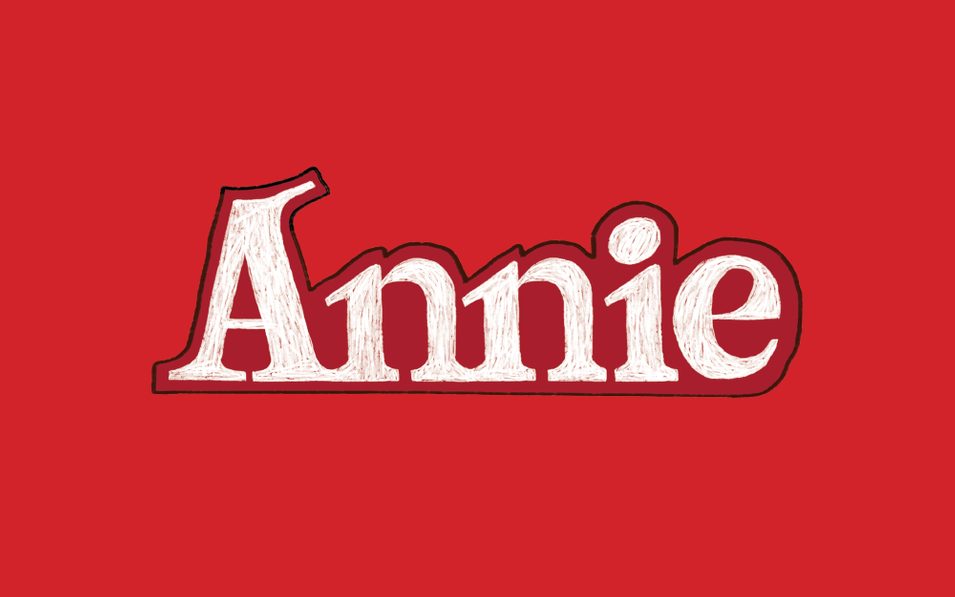 136 years of Annie
Posted on September 28, 2021
Annie has been a mainstay in pop culture since the 1930s, but did you know that the beloved story began with a humble poem written in 1885? Check out this timeline of key points in the evolution of this American icon!

1885
"Little Orphant Annie" is an 1885 poem written by James Whitcomb Riley and published by the Bowen-Merrill Company. First titled "The Elf Child", the name was changed by Riley to "Little Orphant Allie" at its third printing; however, a typesetting error during printing renamed the poem to its current form. As one of his most well-known poems, it served as the inspiration for the comic strip Little Orphan Annie.

1924
Little Orphan Annie debuted on August 5, 1924, as a daily comic in the New York Daily News, written by Harold Gray. It ran in papers for many years, though its popularity declined and was only running in 20 newspapers when it was finally canceled on June 13, 2010. The plot follows the wide-ranging adventures of Annie, her dog Sandy and her benefactor, Oliver "Daddy" Warbucks. Secondary characters include Punjab, the Asp, and Mr. Am. The strip attracted adult readers with political commentary that targeted (among other things) organized labor, the New Deal and communism.

1930
"Little Orphan Annie" became an American radio drama series based on the popularity of the comic strip. It debuted on Chicago's WGN in 1930, then aired from 1931 to 1942 on the NBC radio's Blue Network. It is one of the oldest American children's radio program.

1932
RKO Pictures adapted Little Orphan Annie into a film, released on November 4, 1932. It was directed by John S. Robertson and was written by Wanda Tuchock and Tom McNamara. The black and white film starred Mitzi Green, Buster Phelps, May Robson, Matt Moore, and Edgar Kennedy.

1938
Shortly after, Paramount Pictures created another film adaptation, which was released on December 2, 1938, directed by Ben Holmes and written by Budd Schulberg and Samuel Ornitz. The film starred Ann Gillis, Robert Kent, June Travis, J. Farrell MacDonald, and J.M. Kerrigan.
1977
The Broadway musical Annie debuted in 1977 and ran for nearly six years, setting a record for the Alvin Theatre (now called the Neil Simon Theatre). It inspired numerous productions in many countries, as well as national tours, and won seven Tony® Awards, including the award for Best Musical. It had revivals on Broadway in 1997 and 2012 and on the West End in 1998 and 2017.

1982
May 21, 1982, saw the release of the most memorable film adaptation of the 1977 Broadway musical by Columbia Pictures. Directed by John Huston and written by Carol Sobieski, the film stars Albert Finney, Carol Burnett, Ann Reinking, Tim Curry, Bernadette Peters, Geoffrey Holder, Edward Herrmann, and Aileen Quinn as the title character. Annie received mixed reviews from film critics and grossed $57 million on a $35 million budget. The film was nominated for two Academy Awards for Best Production Design and Best Song Score and Its Adaptation.

1999
The second reboot of the film premiered on November 7, 1999, as a made-for-television film. It was directed by Rob Marshall, written by Irene Mecchi, and produced by Walt Disney Television, Columbia TriStar Television, Storyline Entertainment, and Chris Montan Productions. It starred Kathy Bates, Alan Cumming, Audra McDonald, Kristin Chenoweth, Victor Garber, Andrea McArdle, and introduced Alicia Morton as Annie. This version earned two Emmy Awards and a George Foster Peabody Award.

2011
Annie made its CTC debut on April 12, 2011. It received rave criticism such as "Annie is the greatest show ever" (Minnesota Playlist).

2014
Columbia Pictures, together with Village Roadshow Pictures and Overbrook Entertainment released another film adaptation of the musical on December 19, 2014. The film was directed by Will Gluck and included updates to bring it to a more modern audience. Some of the changes included Annie living in foster care, rather than an orphanage, Warbucks becoming Will Stacks who is an entrepreneur in the tech sector and Colleen Hannigan has a change of heart at the end and helps bring Stacks and Annie together. The film starred Quvenzhané Wallis in the title role, Jamie Foxx, Rose Byrne, Bobby Cannavale and Cameron Diaz. Annie received two Golden Globe Award nominations in the categories of Best Actress in a Motion Picture – Comedy or Musical (for Wallis) and Best Original Song.
After a pandemic-induced hiatus, CTC finally brings you our upcoming production of Annie! Originally scheduled to open in 2020, CTC has brought back most of the cast and creative team for this 2021 – 2022 Season opener!