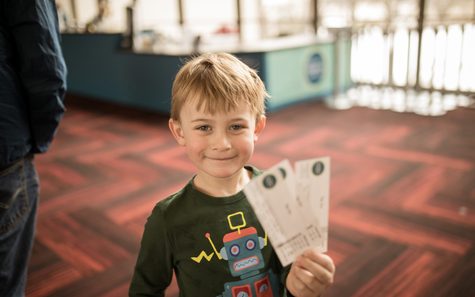 Ticketing Information
Frequently Asked Questions
---
Does CTC sell rush tickets? 
One hour prior to public performances, any remaining seats are available to the general public at a substantial discount on a first-come, first-served basis. Rush tickets are only sold in person at our ticket window. 
Do children under three need tickets? 
Lap Passes are available for all shows that take place in the UnitedHealth Group Stage for children birth to 3 years old. Lap passes are $5 and can be only be purchased in person at the Ticket Office on the day of the show. Lap passes are a final sale.
For productions in our Cargill Theatre, productions recommended for all ages will have a Lap Pass age of 18 months and under; productions recommended for children ages 8+ will not have lap passes available. 
What if I miss my performance? 
CTC does not offer compensation for missed performances or refunds on ticket purchases. CTC rarely cancels performances due to inclement weather. If you are concerned or unsure about traveling in inclement weather, we recommend you prioritize safety, and exchange, donate, or convert your tickets to a credit as early as possible.