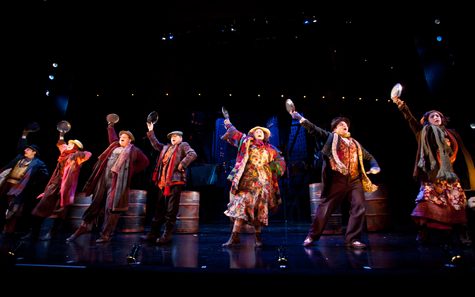 General Information
---
All Adult and Youth auditions for Children's Theatre Company shows are listed here and on MinnesotaPlaylist.com. CTC is an Equal Opportunity Employer. We advocate for diversity throughout the organization and strongly encourage applications from members of traditionally underrepresented groups.

Adult Auditions
Auditions for adult Equity and non-Equity actors are held periodically throughout the year. Preparation is needed and based on the specific needs of each production. Adult actor positions are paid.
Youth Auditions
Auditions for youths (student actors) between the ages of 8 and 18 are held at various times during the year depending on the needs of each production. Typically, we hold auditions anywhere from 6-9 months in advance of the production's first rehearsal. Our auditions for student actors are usually group-style format. Each audition notice will detail the specifics of who we are looking for, what the actor will do (e.g. sing, dance, monologues, etc.) and how to schedule an audition. All auditions are by appointment only. The student actor positions are unpaid.
TAT Auditions
Some Theatre Arts Training classes and camps require an audition before enrolling.
Auditions Listings
---
There are no audition openings at this time. Please check back later for future listings.