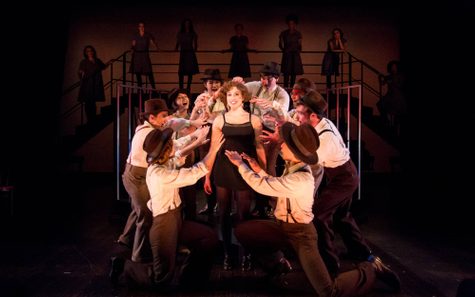 Education & Engagement
Educate. Challenge. Inspire.
---
CTC's Education and Engagement programs deepen the theatre experience in our building and throughout our community for tens of thousands of people each year. We create opportunities for audiences of all ages to connect with the art, the artists, and each other. Grounded in ACT One, the theatre's commitment to justice, equity, diversity, and inclusion, we choose programming and partners to more fully reflect all of the experiences and perspectives that make our community strong with a focus on communities of color, the LGBTQIAP+ community, and the disability community all from the full socio-economic spectrum.

Classes and Camps
---
CTC offers many opportunities for young people and their families to be involved. Take a class, audition for a show, volunteer at the theatre, or schedule a workshop for a group of friends.

Schools and Professional Development
---
CTC offers field trip experiences, professional development opportunities, classroom workshops, our acclaimed Neighborhood Bridges program, and other in-school residencies.