See all posts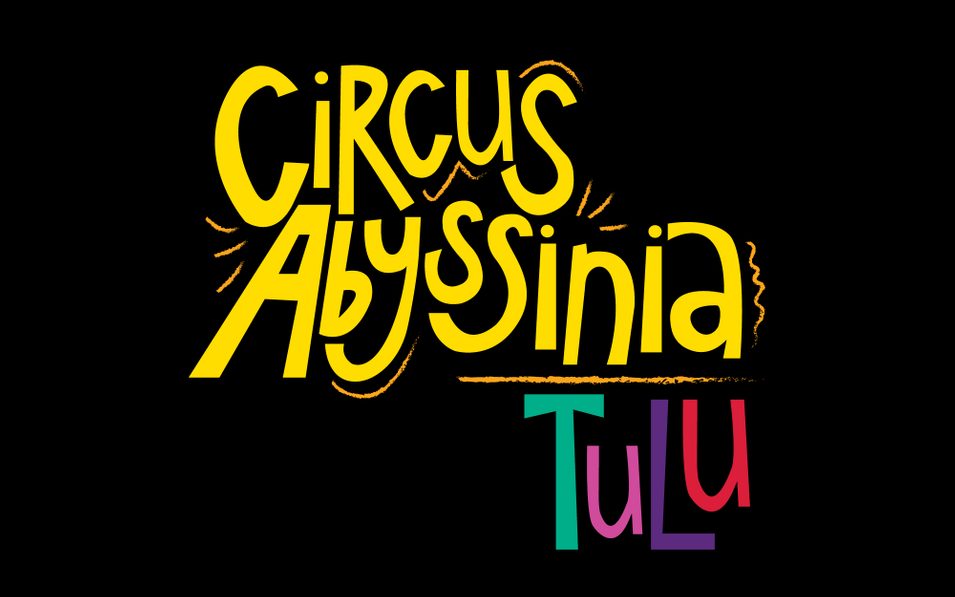 Interview with Bichu Shimellis-Director for 'Circus Abyssinia: Tulu'
Posted on December 9, 2021
Binyam "Bichu" Shimellis is the director of this brand-new show by Circus Abyssinia! Learn more about why they decided to focus on Derartu Tulu and how this show has come together with performers spread all over the world!
Note: Circus Abyssinia: Tulu has been rescheduled to begin our 2022 – 2023 Season. Check back for ticket information!

Why did you choose to create a show around the Olympian, Derartu Tulu?
Bichu Shimellis: Derartu is a champion of her sport and a hero of the Ethiopian people. She's the first Black African woman to win Olympic gold! And she's been an idol of mine all my life – not just for her superhuman levels of stamina and speed as a runner, but for who she is and how she's lived a life of extraordinary kindness and endeavor. Derartu single-handedly transformed the landscape of women's sport in Ethiopia and has fought for the rights of female athletes throughout her long career.
Traditionally, women are taught they have no place in sports in Ethiopia. They are taught that their place is in the home and their duties are to their families. Derartu grew up in a tiny village and didn't even have TV to connect her with the outside world. Yet she had the courage and wonderful audacity to break away from the life that was expected of her and become the pride of nations.
She inspired women and young girls across Ethiopia. She taught them that their dreams matter. She personally inspired the young women in our cast to defy public opinion and tradition and become circus performers. Things are slowly improving in our country, but still girls are taught to be subservient and shy, and that performance and competition is for boys. We are so keen to tell Derartu's story because she still doesn't get the recognition she fully deserves – not just globally, but in Ethiopia too. Too many of the newest generation don't know who she is. And we can't wait to remind them what Ethiopian women are capable of, what they have to offer their country and the world.
What are some things you hope audiences learn or notice about the show?
BS: I hope audiences enjoy picking out the Olympic icons and themes in Tulu, from the famous flames and Olympic rings to our celebration of the core values of the Games: Excellence, Respect and Friendship. I also hope audiences notice the themes of battle and valor which run through the show, because this is how Tulu pays tribute to the great Ethiopian queens and female warriors who made history before Derartu and inspired her to run. It'd be especially cool if they notice how often the athlete and the warrior combine in one figure, and how through the superhuman skills of the circus artist, the show dramatizes in Derartu Tulu the makings of a modern-day superhero.
Tell us a bit about the circus culture and training in Ethiopia?
BS: Circus is very young in Ethiopia – just 30 years old, compared to over 250 years in most other countries! And it has developed as more of a social movement than as an art form or spectacle. Circus schools are popping up all over the country, and communities tend to cherish them because they are giving children and young adults a creative outlet for socializing as well as a means for building discipline and focus.
Only ever so slowly is circus starting to be seen as an art and a profession. But already Ethiopian acrobats are performing to world class standards and appearing in some of the biggest and best shows on the planet, such as Cirque Du Soleil and the Big Apple Circus. We wanted to create Circus Abyssinia because there were no true Ethiopian circuses and too many Ethiopian artists thinking they had to borrow their music, costumes, and choreography from western culture for their work to count. Our next dream is to have our own big top to tour in Ethiopia one day, so kids can experience what a large-scale Ethiopian circus show is like. And we can't wait to see more genuine Ethiopian circuses touring the world!
For those that saw Ethiopian Dreams, what are some things that are different with Tulu?
BS: Ethiopian Dreams was all about the dreams of our cast and the joys of bringing them to life, whereas Tulu is much more ambitious in scale and scope. Through acts of fire, speed and
flight, the show not only tells the story of an Ethiopian icon but delves into Ethiopia's history of powerful women (often ignored by the history books) and weaves their stories through Derartu's pursuit of her dreams. The costumes and music reflect these differences too: as well as celebrating Ethiopia's rich history and heritage, they explore in unique ways how Derartu Tulu came to be who she is. For instance, her favorite songs, songs which she grew up with and are a part of her, populate the show and ring out with messages of hope, unity, and cultural pride.
There's also an obvious switch in who is leading the show, with the men handing over the reins to the women of the cast, who each take a turn playing Derartu. It's significant that the starring role is a shared one: that each artist plays Derartu is a tribute to her legacy as a trailblazer for female athletes and artists in Ethiopia. It also signifies how the young women of the cast are continuing her legacy: with very few women on Ethiopia's burgeoning circus scene, they are likewise blazing a trail for the artists of tomorrow.
With so many performers all over the world in Tulu (Ethiopia to the UK), what has the rehearsal process been like?
BS: It's had its challenges! Particularly during the pandemic, which meant I couldn't be with the cast when they were able to rehearse. Luckily everyone who performs together practically lives together. But as director, I had to work from recordings of each act and send my notes back to the cast, who would then record their performance again. With inevitable delays due to almost non-existent wifi in Ethiopia, this often made the rehearsal process feel piecemeal and time-consuming. But, like a lot of struggles and binds, it's also been the catalyst for unexpected creative opportunity. Having these recordings meant we could connect with each other's work when it would have otherwise been impossible; they enabled us to lend much deeper creative attention to the development of the show at every level.
Also, something unique about our circus is that the cast of Tulu is almost exactly the same as the cast of Ethiopian Dreams. Our artists have mastered entirely new disciplines and skills in between shows, a feat which is usually unthinkable in circus and a real testament to their extraordinary talent and commitment to their craft. It really brings home to me that Tulu has been a collaborative vision passionately shared and worked towards painstakingly by us all.
What are you most looking forward to in your return to Minnesota?
BS: Being around the people of Minnesota again. There are so many incredible communities we were lucky enough to spend time with in 2019 and who embraced us as friends: the wonderful staff at CTC, the fantastic and generous Ethiopian community in Minnesota—who made sure we were never homesick for a moment!—and the audiences too, who are truly the best at CTC, with such love to give, carrying real joy in their hearts. We really miss performing for them. You can't blame us for wanting to come back!
Circus Abyssinia: Tulu has been postponed and rescheduled to open our 2022 – 2023 Season. Check back later for ticket information!