See all posts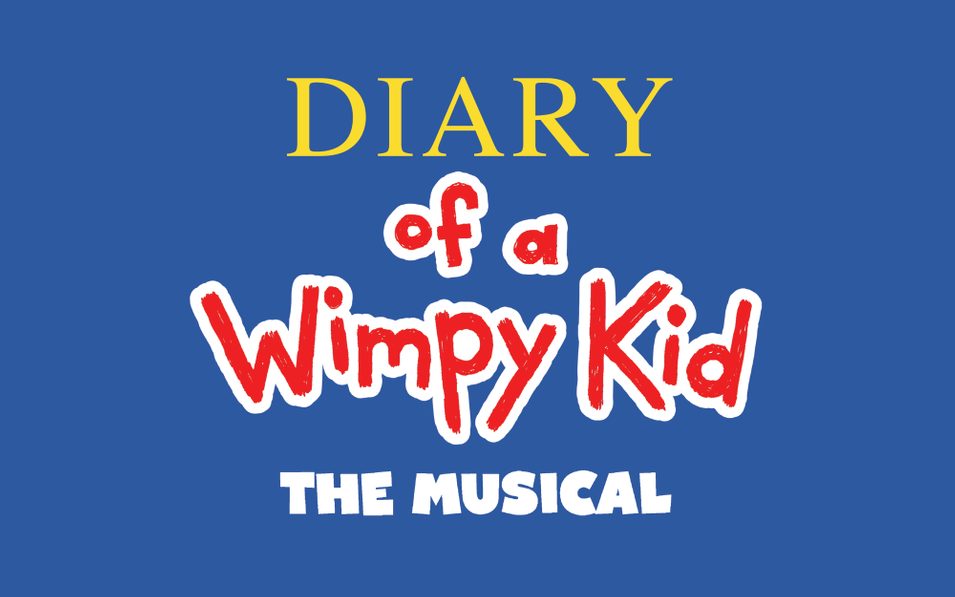 What Excites the Cast of 'Diary of a Wimpy Kid the Musical'
Posted on March 15, 2022
We open our final production of our season in April, which happens to be a CTC original and audience favorite, Diary of a Wimpy Kid the Musical! Take a look below at what some of the cast has said they are most excited about for this new production.

Huxley Westemeier | Greg Heffley
I love Greg's arc throughout the course of the show and how it showcases what most kids struggle with in friendships, popularity, and just how to fit in in middle school. Greg is a dream role for me in many different ways, especially the music, which is absolutely amazing and so fun to sing. I truly cannot wait to be "stuck in the middle!"

Patrick Scott McDermott | Greg Heffley
After watching him on screen while growing up, I can't wait to bring Greg to life on stage! He's such a relatable character and I'm excited to share his story with Minneapolis. I also look forward to having lots of adventures in a new town!

Anja Arora | Patty Farrell
I'm super excited to be a part of this musical because it's a theatre experience that kids, teens, and adults alike can enjoy! I am so excited to be playing Patty because I've never played a character like her before, and the experience is something very new that I can explore!

Kamryn Henderson | Rowley
I have loved the Diary of a Wimpy Kid movies and books since he can remember. I'm most excited about being able to bring his own silliness to the stage through Rowley.

Sam Mandell | Fregley
I am very excited to become the iconic character (Fregley) who makes people laugh. I've always loved to make people laugh, so this is my kind of role!

Matthew Woody | Lionel James, Tween Boy, Fregley Understudy
I am so excited to be able to explore my new passion for the theater and grow as a performer by working at CTC with such amazing directors, actors and choreographers.  I am also a huge fan of the books and am looking forward to bringing them to life alongside such talented people!

Mari Peterson-Hilleque | Tween Girl Understudy
What excites me most about this musical is to be a part of this supportive community. I'm so glad that I get to work with all these talented people.

Sam Rosewarne | Bryce, Overgrown Kid
I am so excited to work with, and learn from, so many talented people in such a creative and unique production!

Autumn Ness | Mom
I have two sons, and the Diary of a Wimpy Kid books are HUGE for them. We hear "Zoo Wee Mama" a lot in our house. What I love is how true the situations are that these characters find themselves in. Trying to have the perfect "parent/child" moment and getting it wrong, the way friendships can get unbalanced when you are young, and made up games where someone getting seriously injured. That rings very true…

Indra Khariwala | Chirag Gupta
I am so excited to be in Diary of a Wimpy Kid the Musical, so that I can see books I used to read come to life! I am looking forward to creating my character and embodying the tiny Chirag surrounded by amazing cast members and crew!

Mabel Weismann | Claire, Tween Girl
I was lucky to be part of the original Wimpy Kid production at CTC six years ago, and this show remains one of my all-time favorite musicals. But, without a cast recording, I haven't heard it performed since then. I can't wait to hear these songs outside of my brain again!

KateMarie Andrews | Yvette, Tween Girl/Understudy Patty Farrell
I am excited to be in Diary of a Wimpy Kid because I read all the books in elementary school and loved them. It will be really fun to see the books come to life with singing and dancing!

Dean Holt | Mr. Underwood/Coach, Bill Walters, Mr. Winsky
Wimpy Kid is such a great study of middle school and all that comes with it—from friends, family, and everything in between. I am excited to add myself into Greg's journey and the characters I get to play.

Andrej Humiston | Joshie, Teen Ensemble
I am so excited to have such an amazing learning experience and am ecstatic to be part of such a new production. I'm really excited to step into the shoes of a European pop star! I can definitely check that off my bucket list!
Tic Treitler | Chris Hosey, Tween Boy/Understudy Greg
I am ecstatic about performing in Diary of a Wimpy Kid the Musical because I read all of the books when I was younger, and they were something that made me laugh hysterically, but also something I could relate to. I am excited to revisit my love for this story and make it my own.
Janely Rodriguez | External Understudy
The biggest reason I'm excited for Diary of Wimpy Kid is the newness of it all. Not only are these characters new to me, but the production will be new to everyone else, and that's pretty thrilling. Also, working with the Company Members is always a treat!

Harry Lawler | Rodrick
I'm most excited for the chance to play my favorite character from the movies/book, Rodrick! I've also never performed at Children' Theatre Company, so I look forward to this new experience!

Ella Freeburg | Pauline, Tween Girl
What most excites me about the show is that it brings my all-time favorite childhood movie to the stage, and I love the high energy songs and dances!

Brielle Freeburg | Manny
I'm most excited to be in a show with my sister and her friends. It will be fun to play Manny because, as the youngest of three kids, I understand what it's like to be the littlest person in a house filled with teenagers and adults.
Grab a hall pass and don't be late for this hilarious musical, familiar to anyone who survived middle school!