See all posts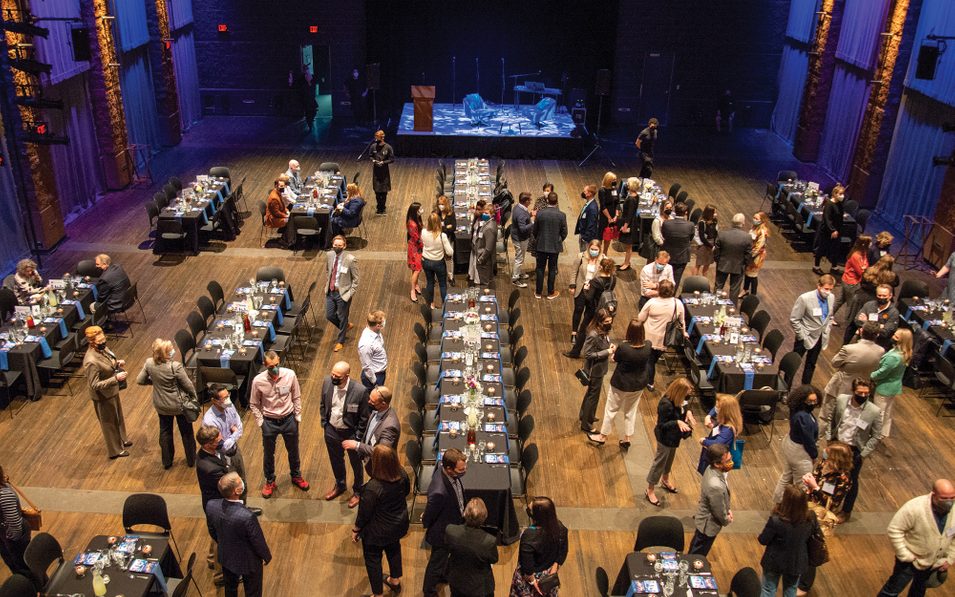 The 6th Annual Business & Arts Luncheon
Posted on May 6, 2022
CTC hosted our 6th annual Business & Arts Luncheon designed to bring business leaders together to learn more about the impact of the arts on our economy, and how the arts can be key in employee attraction and retention. Thank you to our Leading Sponsor, Best Buy and to Best Buy's CEO Corrie Barry, our featured guest. 
Check out the recap here! 
CTC's Managing Director Kimberly Motes, Best Buy's CEO Corie Barry, CTC's Artistic Director Peter C. Brosius, and CTC's Board Chair Todd Noteboom.



Children's Theatre Company's Board Chair, Todd Noteboom giving the event welcome.

Best Buy's CEO, Corie Barry was the featured guest in conversation with CTC's Managing Director, Kimberly Motes. Ms. Barry talked about the impact her artistic parents had on her life outlook and about the need for more women and BIPOC CEOs. She also discussed the importance of creativity in rethinking the way Best Buy can anticipate customers' needs.


The event concluded with a musical program by Acting Company members Reed Sigmund and Rajane Katurah, and Performing Apprentice Rue Norman!
For more information about how your organization can support CTC, or to inquire about sponsorship opportunities, contact Corporate Engagement Manager Ranosha Coffelt at rcoffelt@childrenstheatre.org.