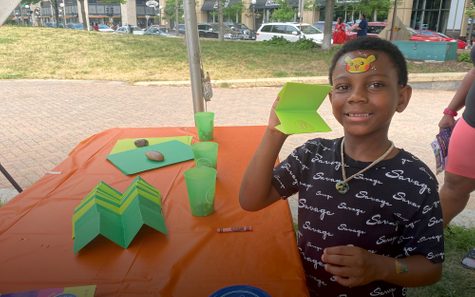 CTC Around Town
Join us this summer for fun in the sun!
---
Music in Motion Classes at Peavey Plaza | Ages 2 and up
Free Event
Music in Motion combines music, storytelling, and dance to stretch the imagination and strengthen fine motor skills. Skip, leap, and jump! Experience the joy of locomotion and build skills in rhythm, tempo, and dynamics.
Saturdays | June 3-August 26
10:00-11:00am
Peavey Plaza
1111 Nicollet Mall
Minneapolis
Story Theatre at Saint Paul Public Libraries | Ages 3 and up
Free Event
We use interactive storytelling and imaginative play to bring children's books to life. Enjoy this collaborative storytelling activity at five Saint Paul Public Library sites throughout the summer.
Rice Street Library
1011 Rice Street, Saint Paul
Saturdays | June 17-August 19
10:30-11:30am
Arlington Hills Library
1200 Payne Ave, Saint Paul
Saturdays | June 17-July 15
10:30-11:30am
Dayton's Bluff Library
645 7th St, Saint Paul
Saturdays | June 17-July 15
12-1:00pm
Merriam Park Library
1831 Marshal Ave, Saint Paul
Saturdays | July 22-August 19
10:30-11:30am
Riverview Library
1 E. George St, Saint Paul
Saturdays | July 22 – August 19
12-1:00pm