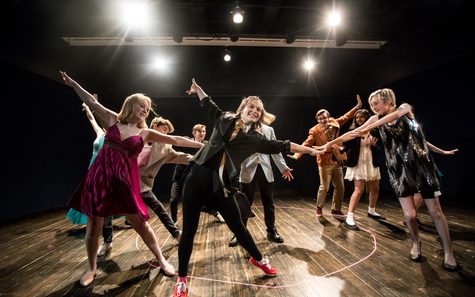 Scholarships
How it works
You must be a current ACT Pass-holder to qualify for tuition assistance. All ACT Pass-holders will automatically receive a Theatre Arts Training tuition discount.
STEP ONE: Apply for the ACT Pass

STEP TWO: Within one to two weeks, you'll receive notification by email of ACT Pass eligibility, and if accepted, your scholarship tuition discount (determined by financial need).
STEP THREE: Log in to your account and select the class or camp you wish to enroll in. The scholarship discount will appear at the time of check out. You can also register with the Ticket Office at 612.874.0400. We recommend registering within 24 hours of receiving your award email, as scholarship funds are limited and are available on a first-come, first-served basis.
---
Frequently Asked Questions
Q. How do I register for more than one child? What if I know we want to take a class or camp in every session?
A. You may only register for one student, one class, and one session at a time. If you would like to register for an additional class or camp, an additional session, or another child in your household, complete your first order including payment, then start a new order.
Please note: ACT Pass holders are eligible for 1 class per student per school year session and 1 full-day week of camp per student during summer. If more funds are available closer to the start of the session, we sometimes allow ACT Pass holders to register for additional classes and camps. If this is the case, we will notify you via email. 
Q. What if my child's first choice class or camp is full?
A. When a class or camp is full, a waitlist will be posted. Please join the class or camp waitlist and register for a second choice class or camp. If space becomes available, we may be able to transfer your scholarship to your first choice class or camp.
Q. What if all scholarships funds have been allocated for a session?
A. When we are out of funds for a given session, scholarship will be turned off for that session. Two weeks before the session begins, all ACT Pass families will receive an email notifying them of available classes and camps available on the ACT Pass for that session.
Q. My student is interested in an audition-based program. How does that work?
A. Sign-up for an audition. If cast, call the ticket office to apply your scholarship to program tuition. If you would like to hold a spot in a non-audition class or camp in case you are not cast, please register and pay. If cast, we can transfer any paid tuition toward the cost of the program in which you were cast. Please note: being an ACT Pass holder will not impact casting decisions.
If you have questions about class availability or scholarship needs: CTC Ticket Office 612.874.0400
If you have questions about class content: Email the Education Office at education@childrenstheatre.org or call 612.872.5100.