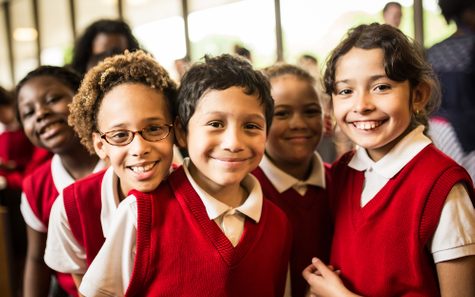 Field Trip Ticket Policies
Ticketing Policies & Procedures
Submission of a Ticket Request Form is not a guarantee of a reservation. If CTC is able to accommodate your request, a Reservation Confirmation and Invoice will be sent via email within two weeks.
If you do not receive a Reservation Confirmation and Invoice email after two weeks, please contact CTC's School Engagement Coordinator at schools@childrenstheatre.org to ensure your order went through.
A minimum group size of 10 is required to make and maintain a reservation for a Weekday Student Matinee performance.
All Student Matinee sales are final. Paid tickets cannot be refunded or exchanged.
CTC does not provide refunds or exchanges for unused tickets. CTC does not provide refunds or vouchers for anyone absent on the day of performance.
Tickets cannot be resold or given to anyone outside of your organization and cannot be resold for profit.
Lap passes are available for performances on the UnitedHealth Group Stage for students ages three and under. Lap passes are $5 each and can be purchased on the day of the performance.
Lap passes are NOT available for performances on the Cargill Stage (Morris Micklewhite and the Tangerine Dress and The Carp Who Would Not Quit and other Animal Stories) due to fire code limitations.
Final Numbers/Cancellation Deadline
You may drop seats from your reservation or cancel altogether until Final Numbers/Cancellation Deadline, six weeks prior to performance; unless payment has already been made.
After Final Numbers/Cancellation deadline passes, you are responsible for payment for all seats in your reservation.
Student tickets may be added at any time as long as seats are still available.
Payment is due four weeks prior to performance via check, credit card, or cash.
Reservations unpaid upon deadline may be released at CTC's discretion and may forfeit any awarded transportation subsidy funds.
Returned ISF checks will be charged a service fee of $30. Future orders from that organization must be paid by credit card or cash.
CTC does not require a paid deposit to make Student Matinee reservations; however, groups that violate Final Numbers/Cancellation and/or Payment Deadlines may be required to make payment immediately upon reservation or lose Student Matinee eligibility.
Refunds will be issued only if CTC cancels a performance. Groups will be notified via email no later than 7am on the morning of your field trip if the Student Matinee performance has been canceled.