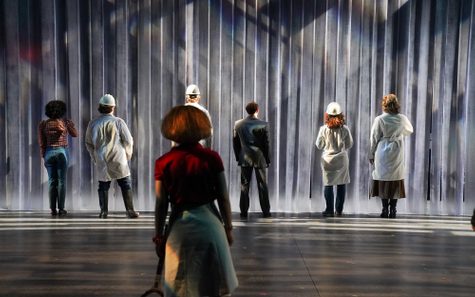 'Spamtown, USA' Video

Because we had to close our production of Spamtown, USA early, we know that many of our patrons were unable to see this world-premiere production. We are delighted to be able to offer our patrons the opportunity to experience the play in digital form! This video will be available for viewing until 11:59pm on Tuesday, April 21, 2020. The total run time is one hour and 37 minutes.
Step 1: Click the button below for 24 hours of free access to Spamtown, USA.
Step 2: Create a free Vimeo account to access the video.
Step 3: Enjoy the show from the comfort of your home!
This video is no longer available for viewing
This recording is meant for private viewing only and may not be screened for any other purpose. Under no circumstances may this recording be shared or duplicated. This recording has been made available in partnership with the employees represented by Actors Equity Association, Stage Directors & Choreographers Society, and the International Alliance of Theatrical Stage Employees.