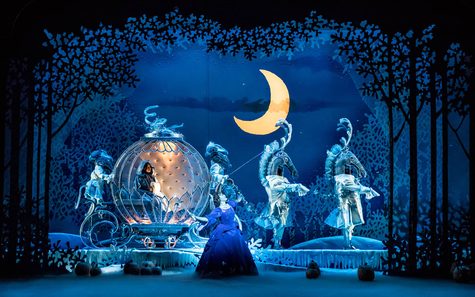 Donor Benefits
CTC is a non-profit theatre, and nearly 50% of our organizational budget comes from supporters like you. Your gifts help advance our mission to educate, challenge, and inspire young people and their communities.
Thank you for believing that theatre for multigenerational audiences makes our world a better and brighter place.
Community Circle
---
Community Circle donors are those who make annual contributions of $100 to $1,999. Donors receive insider access and invitations to behind-the-scenes experiences.
Luminary Circle
---
Luminary Circle donors are those making annual gifts of $2,000 and above. Donors receive a wide variety of benefits tailored to their interests.
Artist: $2,000 – $4,999
All Headliner donor benefits, plus:
Two complimentary seats at an Opening Night Dinner of your choice
Two complimentary tickets to a CTC performance*
Invitation to the annual Luminary Circle Recognition Dinner
Patron: $5,000 – $9,999
All Artist benefits, plus:
Opportunity to watch a performance from backstage or from the technical booths
Invitation to Season Preview event with Artistic Director, Peter C. Brosius, where you'll learn about the inspiration for the upcoming season
Director: $10,000 – $24,999
All Patron benefits, plus:
Six complimentary tickets gifted to the charity of your choice
Opportunity to host a private cocktail hour before a performance**
Leadership Circle: $25,000+
All Director benefits, plus:
Custom benefits package to reflect your interest
* Subject to availability. Kindly contact CTC's Ticket Office Manager at 612.872.5181 with questions.
** Donor is responsible for food and beverage, furniture, and maintenance costs. Subject to availability.
Questions?
For more information about donor benefits, please contact Director of Development, Katie Nelsen, CFRE, at knelsen@childrenstheatre.org.
Donor benefits expire twelve months from the day of the donation, and are subject to change. Contributions to Children's Theatre Company, a not-for-profit organization under Section 501(c)(3) of the I.R.S. code, are tax-deductible to the fullest extent provided by law.