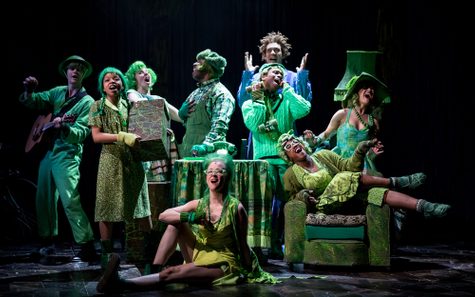 Institutional Donors
Our institutional giving partners provide annual support for Children's Theatre Company's productions and programs, including new play development, community engagement, arts education, and events. Corporate, foundation, and government supporters enjoy a special relationship with CTC, and we are proud to recognize them. The following gifts were made to the fiscal year beginning July 1, 2022 and ending June 30, 2023.
Hugh J. Andersen Foundation



John W. Kurtich Foundation for Study and Research

The Harold and Mimi Steinberg Charitable Trust

$10,000 to $19,999
---





Engelsma Family Foundation

James B. Linsmayer Foundation




$5,000 to $9,999
---
Fred C. and Katherine B. Andersen Foundation
Aspen Waste Systems
CarVal Investors
The Dayton's Project
Kraus-Anderson Companies, Inc
Peregrine Capital Management
The Elizabeth C. Quinlan Foundation
Rahr Corporation
Rahr Foundation
RBC Wealth Management
Margaret Rivers Fund
Sit Investment Associates Foundation
Thomson Reuters
$1,000 to $4,999
---
Beam Suntory Inc.
Chowgirls Killer Catering
Circus Juventas
Dellwood Foundation
Eide Bailly LLP
Federated Insurance Companies
Food Building Cafe And Market
Four Seasons Hotel Minneapolis
Fresh Vine Wine
Homes And Such
Hubbard Broadcasting Foundation
Inspirato
Jester Concepts
Mr. Paul's Supper Club
Owens Companies, Inc.
Pizza Lucé
Pool and Yacht Club
Prairie Pixel Co
Sunriver Resort
Tennant Company Foundation
Winthrop & Weinstine, P.A.