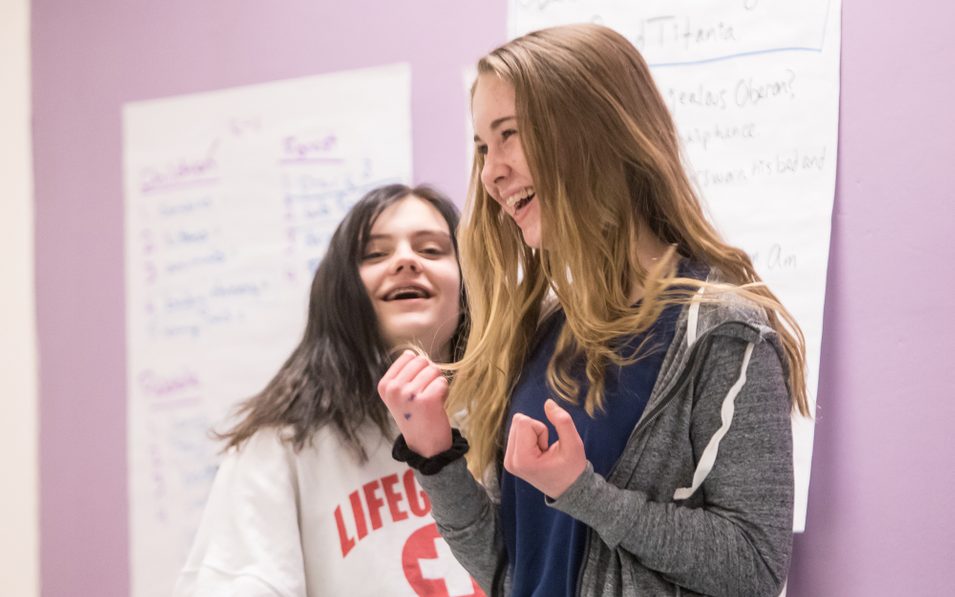 Class
Grade 6
Grade 7
Grade 8
Pre-Professional
Acting 3 (Grades 6 – 8)
4-Week Intensives
Saturdays 1 – 4pm
or
Tuesdays 5 – 8pm
Tuition: Fall $220 | Winter $220 | Spring $220
PRE-PROFESSIONAL TRAINING for Grades 6 – 8
Our Pre-Professional Training courses are for intermediate and advanced students seriously considering a future in the arts. Students will be challenged to expand their skill set in a disciplined and technique-driven atmosphere. Students are expected to demonstrate a high level of commitment and independence and will be held to a high standard for focus, work ethic, attendance, and punctuality.
Pre-Professional classes are either a nine-week class or a four-week intensive. Students are allowed no more than one absence in a nine-week class and are allowed zero absences in a four-week intensive. All Pre-Professional offerings will have required homework between classes, such as reading articles and scripts, memorizing lines or lyrics, doing independent research, or reviewing choreography. Students who fail to meet the expectations for attendance and homework will be dismissed from class without refund.
Build on the skills you learned in Acting 2 as you apply high-level acting technique to classical scripts. Each session will delve into a different classical style (such as Greek tragedy or Commedia dell'Arte) or playwright (such as William Shakespeare, Anton Chekhov, or Henrik Ibsen). Gain the specificity and authenticity required to successfully bring classical texts and characters to life.
Prerequisite: at least two sessions of Acting 2 (or by audition)
4-Week Intensives:
Class Days and Times: Saturdays 1 – 4pm
Class ID: 668
Fall Dates: September 28 – October 19, 2019
Winter Dates: January 25 – February 15, 2020
Tuition: Fall $220 | Winter $220 (Fall and Winter only)
Class Days and Times: Tuesdays 5 – 8pm
Class ID: 263
Spring Dates: April 7 – 28, 2020
Spring Tuition: $220 (Spring only)

ACT Pass Scholarships
---
CTC is proud to offer need-based scholarships to ensure all young people have access to high quality theatre experiences.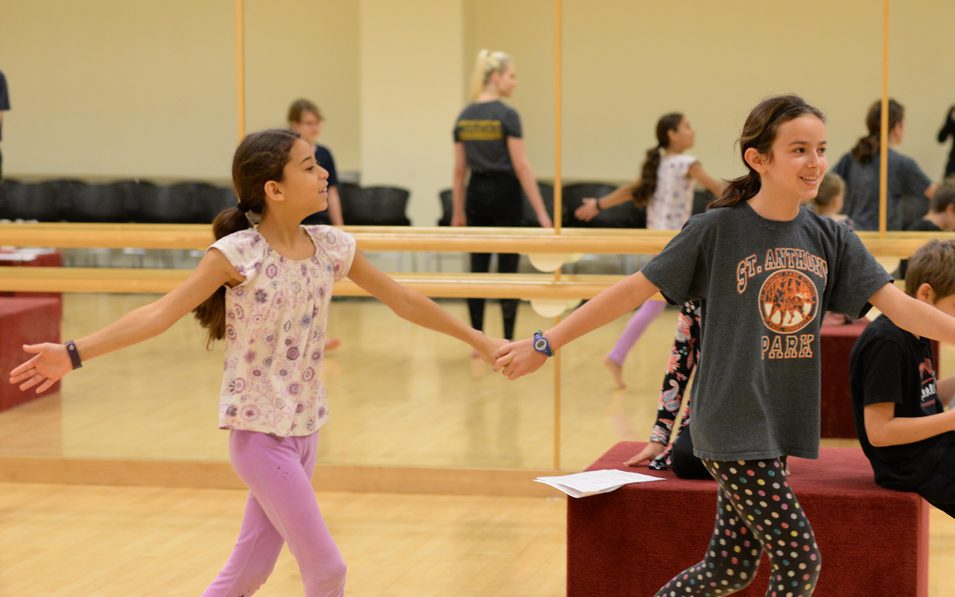 Accessibility
---
Theatre Arts Training we make intentional choices in our classroom practices to make sure we are a welcoming space for people of all abilities, ethnicities, economic statuses, sexual orientations, and gender identities. Our staff have experience with activity modifications, in-class supports, and individualized plans to create a positive experience for your student.