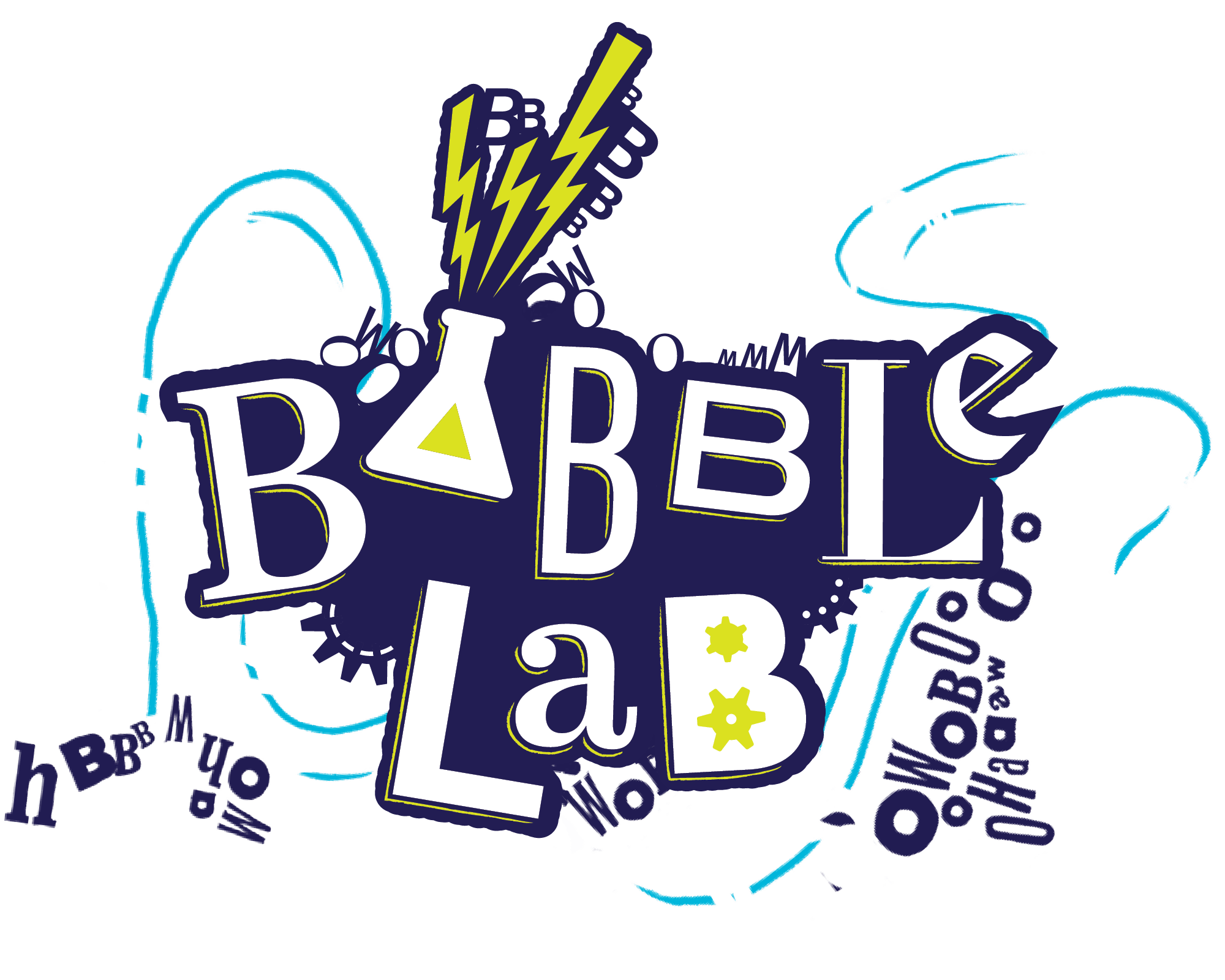 Mar 9 - Apr 14, 2024
Best enjoyed by Audiences aged 0-105!
Strap on your safety goggles and clean out your ears! When an experiment unexpectedly goes awry, a concoction of sneaky, sprightly L E T T E R S takes over a weird and wondrous science lab. Watch them jump into jars, spring from drawers, bounce around the room, and even play hide-and-seek as our scientist makes her surprising findings: Bluku terullala blaulala loooo! Rakete bee bee? Rekate bee zee! Enjoy the blubbering and blibbering exploration of spoken blurbbles as they spring forth in this one-of-a-kind, gee-gaw-filled laboratory. Created with early learners in mind.
By CTC Company Member Autumn Ness 
Directed by Sarah Agnew 
A Children's Theatre Company Commissioned World Premiere Production 
Run time

45 minutes with no intermission

Best enjoyed by

Audiences aged 0-105!

Stage

Cargill Stage

"I am so excited that with the world premiere of Babble Lab, I get to return to performing for my favorite audience, the pre-schoolers," said Playwright Autumn Ness. "This play is about discovering the power of your own voice, and learning to be fearless in using it. I want every preschooler that sees our show to find their own magical, musical, courageous, EPIC voice!"

2023-2024 Season
Subscribe & Save
---
There are seven phenomenal shows to keep your family entertained, engaged, and creating lifelong memories you'll cherish forever! 
This season there's gonna be lots of knife juggling, frog-jumping, food flying, clack-clack-clacking, and courageous decision-making. Oh, and the entire alphabet will bubble up and explode LIVE ON STAGE.
Choose three or more of your favorite shows and save 15% on all of your tickets!

Plan Your Visit
Children's Theatre Company is proud to offer information, tips, advice and handy guides so that our patrons' theatre experiences are as rich, pleasant and convenient as possible. Whether you have been coming to CTC for generations or are a first time audience member, you'll find everything you need to plan a memorable outing with us.
On our mailing list?
Sign up to learn about upcoming events, get insight into the artistic process, be the first to hear about deals and special offers, and much more!