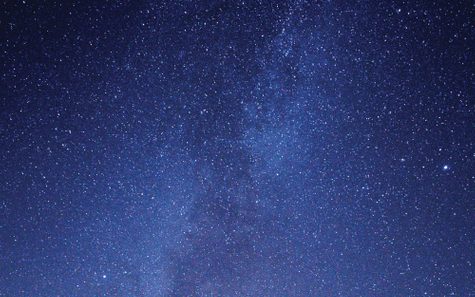 October 18-November 17, 2023
Best enjoyed by Preschool - Grade 3
Student Matinees
This event has passed.
Morris likes lots of things: doing puzzles, painting pictures, pretending to be an astronaut, and wearing a tangerine dress from his school's dress-up box because it "reminds him of tigers, the sun, and his mother's hair." But some of his classmates think boys can't wear dresses because … well, because they're boys. With his vivid imagination and space-animal friends, Morris travels the galaxy in search of an answer to the all-important question: "Do astronauts wear dresses?"
By juliany taveras
Based on the Book by Christine Baldacchino and Isabelle Malenfant
Directed by Heidi Stillman
A Children's Theatre Company Commissioned World Premiere Production
Co-Commissioned with Chicago Children's Theatre and The Rose Theatre
Run time

1 hour without an intermission [subject to change]

Best enjoyed by

Preschool - Grade 3

Stage

Cargill Stage
About the Show
---
Morris Micklewhite and the Tangerine Dress  is performed by a small cast of adults and students. It is based on the picture book written by Christine Baldacchino and illustrated by Isabelle Malenfant.
This production takes place on our Cargill Stage, which seats up to 298 people per performance.
We know that teachers are the best judge to determine the right fit for their unique group of students. We recommend Morris Micklewhite and the Tangerine Dress for students in preschool-grade 3.

At CTC, our mission is to create extraordinary theatre experiences that educate, challenge, and inspire young people and their communities. This Educator Guide is just one of the ways in which we aim to enhance your experience and further your students' engagement with the shows on stage. It includes pre- and post-show activities and discussion questions, printouts to send home with permission slips, and important information for the day of your field trip.
Language: 0 out of 5 stars
Themes and Situations: 1 out of 5 stars
Morris gets laughed at and teased for wearing a dress.
Violence & Scariness: 0 out of 5 stars
Sensory Advisories: 1 out of 5 stars
Morris's imagination and feelings are portrayed through stage magic. Sound effects and lights may be loud and jarring. We will update this section as we know more about production elements.
Potentially Anxious Moments: 1 out of 5 stars
Morris gets laughed at and teased for wearing a dress. Morris feels nervous about returning to school because of this.
Full Plot Description
This is a complete description of the play, so it is full of spoilers.
---
The play follows a week in the life of Morris, a young boy. We begin on…
Sunday
Moira, Morris's mom, is making pancakes and Morris tells her a story about how Zebra and Tiger became friends. Lights fade and transition to nighttime. Morris braids his mom's hair and wishes his hair was as long as hers. She says that maybe it will grow even longer than hers one day. Moira kisses Morris goodnight, and he wishes goodnight to his toy animals and falls asleep.
Monday
It's Monday, and Morris is on the school bus with the other kids. He tells us he loves Monday because it means school. At school there are lots of activities like painting, puzzles, and circle time. We see Morris, his classmates, and his teacher Ms. Melo go through the motions of their day. Morris shares that his favorite activity is free time because he likes to play dress-up. During free time, the other kids split into groups of boys and girls leaving Morris on his own. Morris doesn't seem to mind. He tells the audience that he likes dress-up because he can be anything he wants to be like a pirate or a doctor. Today, he decides to be an astronaut. He finds a tangerine dress in the dress-up trunk and decides it's the perfect space suit. He loves the color and the way it sounds and has a great time moving around the classroom hearing it move. Another student, Becky, pierces through his fantasy and says she's going to tell on him. She says he can't wear the dress because he's a boy. She grabs at the dress in an attempt to pull it off of him. When the bell rings, Becky lets go of the dress and runs off towards the others. Morris's heart is heavy and his eyes low.
Tuesday
It's free time again in the classroom, and Morris is still in the tangerine dress. He avoids the girls but approaches the boys who are playing with a cardboard spaceship. Morris asks if he can join them in their spaceship, but the boys say there's not enough room and astronauts don't wear dresses. Dejected, Morris leaves them alone. Ms. Melo notices his dejection and sits with him. He asks her if astronauts can wear dresses. She says she hasn't thought about it before and wonders what he thinks. He says he thinks a dress would look really cool in zero gravity. Ms. Melo says that it's decided then. We sense that Morris is satisfied and happy with this knowledge.
We transition to Morris arriving at home. Moira can tell that Morris has had a bad day and gives him a hug. Morris notices his mom's glittery organizer case that holds her nail polish. He asks if she can do his nails too. He picks out a color called Pink Panther. Moira paints his nails and asks how Tiger and Zebra are doing. Morris spins an imaginative story about the adventures of Tiger and Zebra that conveys the tough day he had at school.
Wednesday
This day's moving fast. By the time we see Morris again, it is already time for recess. He's back in his beloved tangerine dress shimmying alongside the trees in the breeze. The two girls, Lila and Becky, stop by and point out that he has pink nail polish on. They laugh at him and call him Pinky Fingers and Morris Mickle-pink. We then see Morris making his way to the snack table. The two boys, Eli and Henry, tell him that he can't sit with them because he might be contagious. They don't want him turning them into girls.
Ms. Melo finds Morris sitting alone. Morris asks if he's done something wrong and she assures him he has not. He asks if he can take the tangerine dress home with him, and she agrees.
The Nightmare
Morris has a nightmare and hears echoes of the kids at school making fun of him.
Thursday
Morris is in bed, and his mom comes in to wake him up to get ready to go to school. Morris tells her that he can't go to school because he has a tummy ache. She says that he doesn't have to go to school and steps out to get him some books to read. We hear his tummy rumbling as he thinks about school. When she returns, she gives him a book about elephants and leaves again to make him some tea.
When his mom comes back, he asks her if she knows that not all elephants are the same. Some male elephants have tusks and some do not. She asks him if he'd like to tell her what happened at school and mentions how spectacular the tangerine dress is. Morris says he'll wear it at home but doesn't want to wear it at school anymore. His mom says he doesn't have to wear anything he doesn't want to but whatever he decides it should be because it's what he wants not what other people want.
The Dream
The stage transforms into Morris's dream, a landscape that is outer space and the jungle all at once. His toy animals have all come to life and he is leading them on an adventure. They buzz excitedly around him, the captain, as they talk of the fun experiences they'll have together in their new world.
Friday
Morris wakes up and immediately begins painting. We see that he is painting his dream. At school he shows it to Ms. Melo, and she asks who the person in the painting is wearing a tangerine dress and riding an elephant. He proudly tells her that it's him.
Morris quickly dons the tangerine dress. Henry tells him that he can't come on their spaceship, and Morris says that's ok because he is going to build a Space Jungle Explorer Mega Ship of his own.
Morris places his painting on the front of the ship. Curious, Eli and Lila come over and ask him about the painting, and Morris invites them to join him. They do and have an adventure! Later at the snack table, Eli and Lila apologize to Morris for calling him names and being mean to him. Becky comes over and says boys can't wear dresses. Morris says that this boy does. He, Eli, and Lila raise their juice boxes in a cheerful toast.

in person or virtual
Workshops & Residencies
---
CTC transforms the classroom through multi-disciplined interactive workshops that spark creativity, encourage collaboration, and inspire action. Professional teaching artists facilitate engaging and inclusive learning opportunities for students while personalizing each experience to the needs and interests of your students and the learning goals of your classroom.