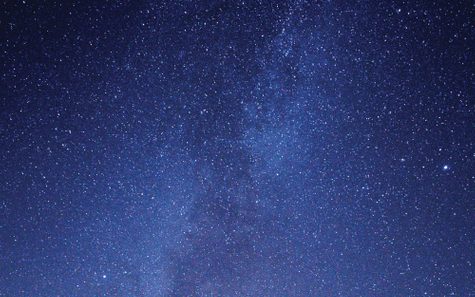 Oct 10 - Nov 19, 2023
Best enjoyed by Everyone aged 4 and up!
Morris likes lots of things: doing puzzles, painting pictures, pretending to be an astronaut, and wearing a tangerine dress from his school's dress-up box because it "reminds him of tigers, the sun, and his mother's hair." But some of his classmates think boys can't wear dresses because … well, because they're boys. With his vivid imagination and space-animal friends, Morris travels the galaxy in search of an answer to the all-important question: "Do astronauts wear dresses?" 
By juliany taveras 
Based on the Book by Christine Baldacchino and Isabelle Malenfant 
Directed by Heidi Stillman 
A Children's Theatre Company World Premiere Production
Co-Commissioned by Children's Theatre Company, Chicago Children's Theatre, and The Rose Theater
Best enjoyed by

Everyone aged 4 and up!

Stage

Cargill Stage

Lap Passes

Due to the capacity of the Cargill Stage, a limited number of lap passes for those 18 months and younger will be available for this production.

"It's been an absolute delight to get to write this play," said Playwright juliany taveras. "Diving into the expansive, resilient imagination of Morris Micklewhite has nourished me in a way I hope our audiences will experience too, because this story is a salve. Amidst the (often fear-fueled) rules and binaries of the world around us, Morris reminds us of the power of authentic, loving self-expression—even (or at times, especially) when it ruffles the feathers of the status quo. CTC has been such a wonderful dream-maker and co-conspirator, and I'm thrilled that this tale we love so much will soon premiere on their stage!"

2023-2024 Season
Subscribe & Save
---
We couldn't be more excited to announce our 2023-2024 Season! There are seven phenomenal shows to keep your family entertained, engaged, and creating lifelong memories you'll cherish forever! 
This season there's gonna be lots of knife juggling, frog-jumping, food flying, clack-clack-clacking, and courageous decision-making. Oh, and the entire alphabet will bubble up and explode LIVE ON STAGE.

Plan Your Visit
Children's Theatre Company is proud to offer information, tips, advice and handy guides so that our patrons' theatre experiences are as rich, pleasant and convenient as possible. Whether you have been coming to CTC for generations or are a first time audience member, you'll find everything you need to plan a memorable outing with us.
On our mailing list?
Sign up to learn about upcoming events, get insight into the artistic process, be the first to hear about deals and special offers, and much more!