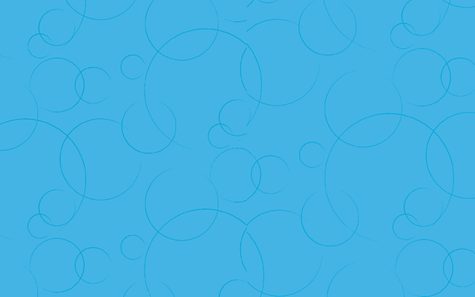 Mar 10 – Apr 5, 2020
Best enjoyed by Preschool – 2nd grade
Student Matinees
Cancelled
This event has passed.
This original stage adaptation of Marcus Pfister's colorful stories uses innovative puppetry, striking scenic effects, and delightful original music that will mesmerize the entire family. Together, you'll travel with the beautiful Rainbow Fish through the great unknown deep sea, discover new worlds, meet a wise octopus and a helpful starfish, and learn what it means to share your most prized possession.
Produced by Mermaid Theatre of Nova Scotia
Written and Illustrated by Marcus Pfister
Directed and Designed by Jim Morrow
Composed by Steven Naylor
The Rainbow Fish by Marcus Pfister™ ©1992 NorthSouth Books, Inc. Licensed by RJM Licensing, Inc
Run time

1 hour with no intermission

Best enjoyed by

Preschool – 2nd grade

Stage

UnitedHealth Group Stage
About the Show
---
This show was created by Mermaid Theatre in Nova Scotia, Canada. It is based on the books The Rainbow Fish, Rainbow Fish Discovers the Deep Sea, and Opposites by Marcus Pfister.
The puppets are painted with fluorescent paint, so they glow under black light! Along with visual storytelling, the show features pre-recorded music and narration of the stories.
You may remember Mermaid Theatre from our 2013 – 2014 Season, in which they presented The Very Hungry Caterpillar and Other Eric Carle Favorites!
The UnitedHealth Group Stage seats up to 745 people per performance.
Because we want educators to feel secure in letting their little ones experience this larger production, The Rainbow Fish allows for preschool groups to attend this specific production with the ratio of 1 adult per every 2 students.
We know that teachers are the best judge to determine the right fit for their unique group of students. We recommend The Rainbow Fish for students in Preschool-2nd grade due to the length and nature of this performance. Check out the synopsis and content advisories for full information.
Content Advisories
---
Language: 0 out of 5 stars 
Themes and Situations: 1 out of 5 stars
Rainbow Fish feel lonely. None of the fish will speak to Rainbow Fish when he won't share his scales. Rainbow Fish is pressured into sharing his scales. 
Violence & Scariness: 1 out of 5 stars
The Octopus' cave is dark and can be scary 
Sensory Advisories: 1 out of 5 stars
The theatre will be dark and lit only by black light. This ensures the puppets will glow. 
Potentially Anxious Moments: 1 of out 5 stars
Rainbow Fish feels anxious and sad when he loses a scale. 
Plot Synopsis
this is a complete synopsis of the play, so it is full of spoilers
---
The Rainbow Fish 
Rainbow Fish swims onstage. We learn he is the most beautiful fish in the entire ocean. All the other fish are jealous of his beauty. A little blue fish asks Rainbow Fish to share one of his beautiful scales. Rainbow Fish refuses to give him a scale and the little blue fish swims away. The other fish refuse to be friends with Rainbow Fish and Rainbow Fish becomes lonely.
Rainbow Fish confides in Starfish and asks why no one will be his friend. Starfish encourages him to go find the wise Octopus. Rainbow Fish travels to the cave where Octopus lives. It is very dark and he can't see anything but then the octopus appears from the darkness. The Octopus tells Rainbow Fish to give a glittering scale to each of the little blue fish. He will no longer be the most beautiful in the ocean, but he will have friends. Rainbow Fish begins to protest but Octopus already disappeared. Rainbow Fish does not want to give away his scales.
The little blue fish tries to ask Rainbow Fish again for a shimmery scale. Rainbow Fish decides to give him the smallest scale and the little blue fish is happy. Soon, Rainbow Fish is surrounded by other fish who also want shimmery scales. He gives a scale to each of them. The more he gives away, the happier he feels. He feels at home among the other fish. It is not long before Rainbow Fish only has one shining scale left. He gave away all of the others but he is still happy. The Rainbow Fish and the little blue fish play together.
Rainbow Fish Discovers the Deep Sea 
Rainbow Fish and his friends are playing by an underwater cavern. Rainbow Fish is curious about what lives down in the cavern. An octopus appears and warns them to stay out of the cavern because it is cold, dark and full of strange creatures. A strong ocean current pulls Rainbow Fishes last silver scale off and it sinks into the cavern. Rainbow Fish wants to go after it but his friend, the little blue fish, pulls him back. The little blue fish swims away to get help.
Once his friend is gone, Rainbow Fish dives into the cavern to find his scale. It is very dark but Rainbow Fish can see a small creature. Rainbow Fish becomes scared but soon a firefly squid comes to greet him. Rainbow Fish asks Squid if she has seen the scale. She hasn't but offers to help him look for it.
They meet three glowing jellyfish and ask them if they have seen the scale. They tell Rainbow Fish that they did see it and were playing with it but don't know where it is anymore. Rainbow Fish and Squid swim deeper into the cavern. They almost run into the poisonous tendrils of the siphonophore and Rainbow Fish asks him if he has seen the scale. He replies rather rudely and the squid shuffles them along.
They meet a sea slug and ask her if she has seen his scale. She does not see very well so she has not seen the scale. Squid and Rainbow Fish travel deeper until they reach the seabed. It is so dark that not even the light of the squid can help them see. They meet Octopus who offers to help but the three of them still couldn't find the sparkling scale. Octopus tries to make Rainbow Fish feel better by covering him in glitter. Rainbow Fish loves his new look but he still really wants his scale back.
All of the creatures from the cavern come to help. Together they provide enough light for everyone to look for the scale together. They were just about to give up when the lantern fish sees the scale glittering in the water. Rainbow Fish thanks all of his new friends.
Rainbow Fish leaves but promises to return. The little blue fish and his friends wait to welcome Rainbow Fish back home. He tells everyone about his journey.
Opposites 
A large blue whale swims across the stage. A little blue fish swims by. Many yellow crabs crawl onstage. Some of them crawl away which leaves only a few. A dolphin swims quickly while a snail inches slowly along the seabed. A long snake slithers and a short worm appears. A seal swims in and out of a cave. The dolphin returns to swim over a rock formation and then under the rock formation. The whale opens his mouth and closes it. Yellow seahorses get into a line. We see the first and last seahorse. Lantern fish swim along with their headlamps dark, then light. Rainbow Fish gives the little blue fish a scale, which he takes. A yellow fish is swimming alone, but then Rainbow Fish joins and they swim together.

virtual activities on the
Flipgrid Discovery Library
---
Flipgrid is an asynchronous education engagement tool that allows students to access specific media or curriculum-based resources while interacting with classmates and educators via video. CTC's Flipgrid topics explore technical theatre, mindfulness, songwriting, playwriting, and more. Copy the topics directly to your Flipgrid classroom to get the creativity started!

in person or virtual
Workshops & Residencies
---
CTC transforms the classroom through multi-disciplined interactive workshops that spark creativity, encourage collaboration, and inspire action. Professional teaching artists facilitate engaging and inclusive learning opportunities for students while personalizing each experience to the needs and interests of your students and the learning goals of your classroom.
A Message from the Artistic Director
---
Learn more about The Rainbow Fish from Peter C. Brosius, CTC Artistic Director, as he sits down to talk about the show.