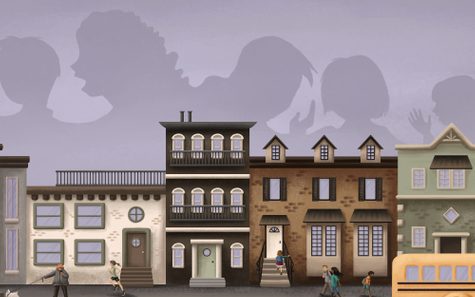 'Something Happened in Our Town' Reading
Animated Digital Reading
Something Happened in Our Town
FOR everyone 4 and up
---
CTC has created an animated reading of the book Something Happened in Our Town as a resource for families before they see the play. We recommend that families watch this video together and engage with the accompanying resources. Parents, we encourage you to support your young people ask they ask their questions and seek the answers they need.  
CTC is committed to Justice, Equity, Diversity, and Inclusion, and in this moment in time, we lean into our mission by providing families a creative resource to understand these trying times. 

Family and Educator Resources
---
In addition to providing general guidance about countering racism with children, this Resource Guide offers child-friendly vocabulary definitions, conversation guides, and a link to additional online resources for parents and teachers. This information can help you feel more prepared to address the topic of racial injustice with young children

February 27 – March 27, 2022
BEST FOR EVERYONE AGES 7 AND UP
Friendships challenged, a world changed, and two young people struggling to make sense of it together.
Josh and Emma are best friends and neighbors. They love jumping on the trampoline and joking with Emma's uncle Manny. But when a Black man is killed by a police officer, Emma and Josh have questions about what happened, and why. Layered with compassion and humor, this show invites you to walk alongside Josh, Emma, and their families as they confront uncertainty within their town and amongst themselves.