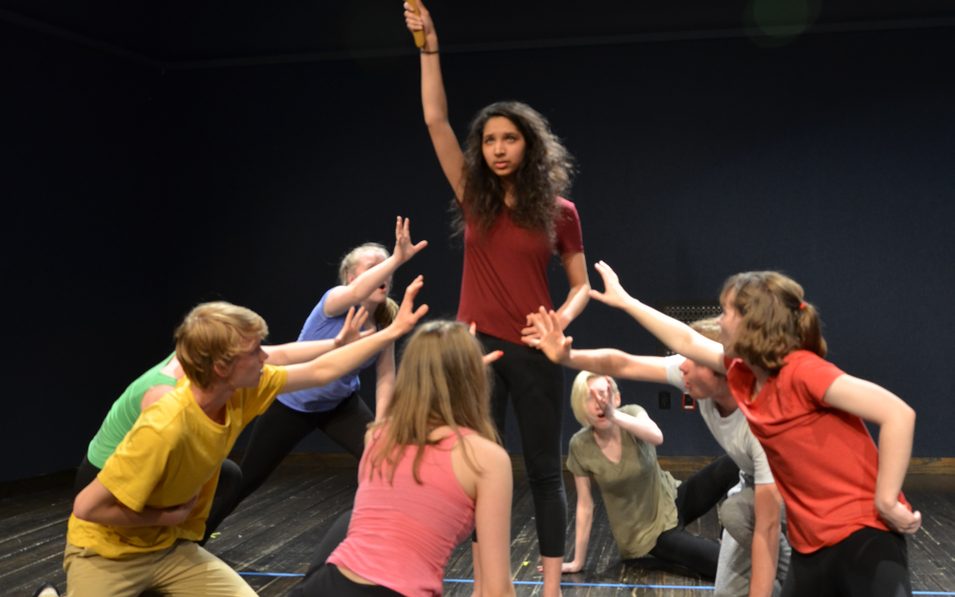 Class
Grade 4
Grade 5
Acting
winter
Acting Academy (Grades 4-5)
3 Offerings
The Theatre Arts Training Academy is a training program for students who are interested in advancing their skills.  Academy acting classes meet twice a week for ten weeks.  Acting students will receive focused training with industry professionals advancing their skills in acting, character development, script analysis, and voice.  
Additional Academy Benefits  
Final Sharing – Students will have a final sharing at the conclusion of each 10-week session.  This is an opportunity for Academy students to showcase their hard work and to receive positive feedback on what to work on for the upcoming sessions.  
Audition coaching – If a student is planning to audition for an upcoming show at school or CTC our teaching staff are available to help prepare any student to have their best audition.   
Fall Session
September 26-December 7, 2023
Tuesdays and Thursdays 5:00-6:15pm
Class ID: FAA-TT423
Tuition: $400

Winter Session
January 9-March 14, 2024
Tuesdays and Thursdays 5:00-6:15pm
Class ID: WAA-TT424
Tuition: $400

Spring Session
March 19-May 23, 2024
Tuesdays and Thursdays 5:00-6:15pm
Class ID: SAA-TT524
Tuition: $400