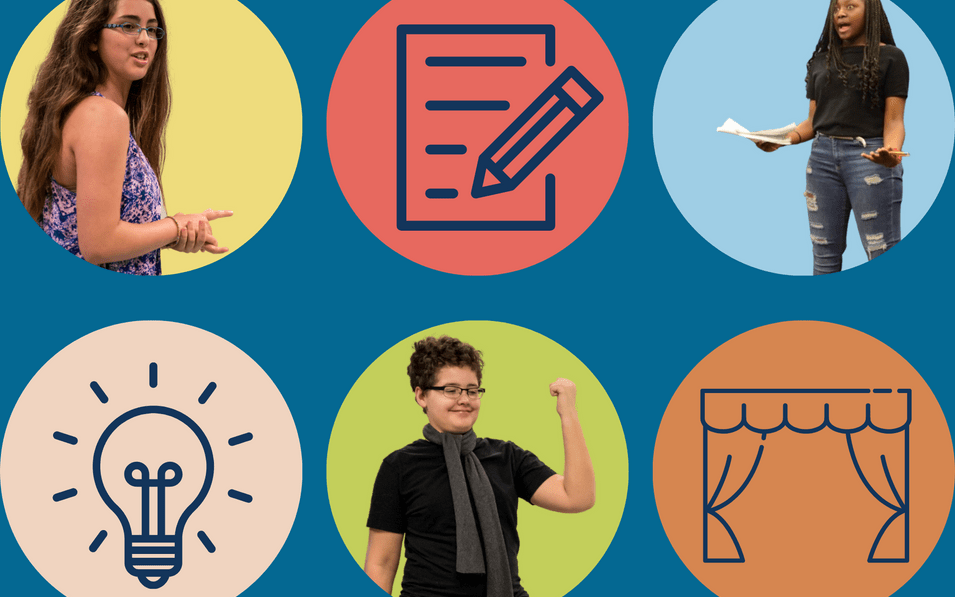 Camp
Grade 7
Grade 8
Grade 9
Grade 10
Grade 11
Grade 12
Summer Studio
Acting & Dance (Grades 7 – 12)
2 Offerings
Hadestown
Dates: June 21 – 25
Time: 9am – 4pm
Camp ID: SS-F73
Tuition: $450
Something Rotten
Dates: July 12 – 16
Time: 9am – 4pm
Camp ID: SS-F76
Tuition: $450
Our Summer Studio camps for Grades 4 – 12 offer full days of artistic exploration and community engagement. Driven by the week's theme, participants will work on independent projects as well as collaborate on multiple group activities and a culminating ensemble project. If you have any questions about the content or structure of Summer Studio camps, please contact us at 612-872-5100 or education@childrenstheatre.org.
Challenge yourself with two classes in one week! In Acting, work on pursuing objectives, overcoming obstacles, utilizing tactics, and creating dynamic characters. Scene work, devising, and monologue preparation may serve as jumping off points as you hone your craft. In Dance, develop a well-rounded dance vocabulary and the stamina to handle a professional rehearsal process. Learn choreography to songs from a hit musical while focusing on technical ability, style, and physical expression.
Previous training not required.
Hadestown
When the chips are down, what story will you tell? Find inspiration from myths as you explore their relevance to current times. Dive into this Tony Award©-winning musical using acting, dance, and movement. To the world we dream about and the one we live in now!
Dates: June 21 – 25
Time: 9am – 4pm
Camp ID: SS-F73
Tuition: $450
Something Rotten
There's nothing rotten about Something Rotten! A show with inspiration from the full cannon of musical theatre explores the complete spectrum of dance styles and techniques while also offering opportunity to practice your comedic timing while paying homage to Shakespeare. If you've got the Will Power, get ready to be welcomed to the renaissance!
Dates: July 12 – 16
Time: 9am – 4pm
Camp ID: SS-F76
Tuition: $450