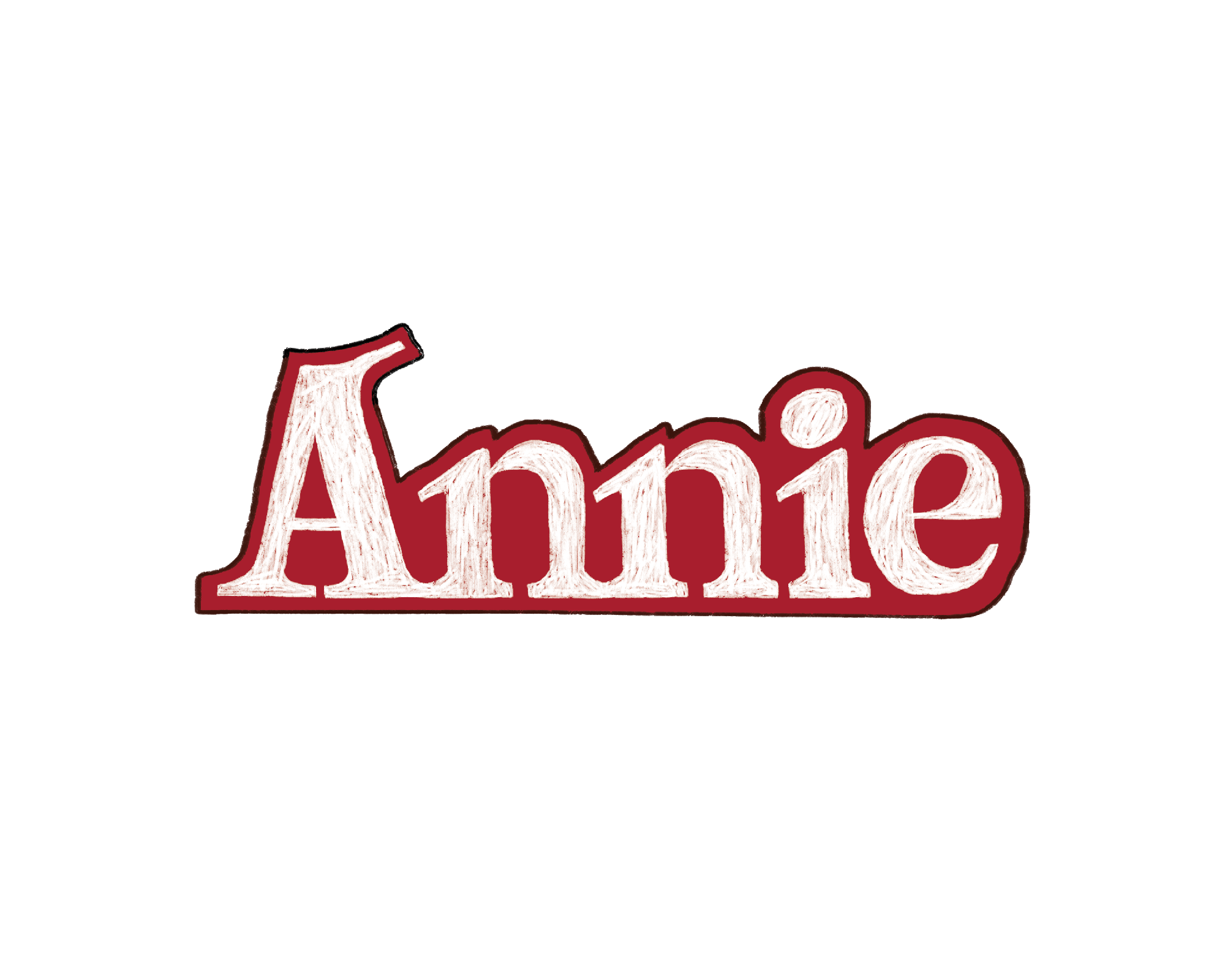 November 16, 2021 - January 7, 2022
Best enjoyed by Grades 1 – 12
Student Matinees
This event has passed.
Times are tough, spirits are low, and the world is in dire need of hope. Enter, stage left: a delightful underdog—a good-natured, yet mischievously feisty, young girl. She takes on the world and, with an equal share of moxie and music, unlocks hearts and changes lives through kindness, love, and spirit. Like Annie and Daddy Warbucks sing, The Sun Will Come Out Tomorrow!
Book by Thomas Meehan
Music by Charles Strouse
Lyrics by Martin Charnin
Directed by Peter Rothstein
Choreography by Kelli Foster Warder
Music Direction by Victor Zupanc
Run time

2 Hours including intermission

Best enjoyed by

Grades 1 – 12

Stage

UnitedHealth Group Stage
About the Show
---
Annie 

is a large scale musical featuring a large group of adult and student actors. This musical is based on the comic strip 

Little Orphan Annie

 and has won seven Tony Awards© including Best Musical.

 

The UnitedHealth Group stage seats up to 745 people per performance.

 

We know that teachers are the best judge to determine the right fit for their unique group of students. We recommend 

Annie

for students in grades 1 – 12 due to the length and historical nature of this performance. Check out the synopsis and content advisories for full information.

 

Need a refresher on the story? Check out the film versions from 1982 and 2014!
Language: 2 out of 5 stars
Pepper tells the other girls to "Shut Up." Miss Hannigan calls Annie a "brat." Miss Hannigan calls Lily St. Regis a "hotel" while emphasizing the first syllable. 
Themes and Situations: 2 out of 5 stars
Annie and the orphans are forced to clean and sew by Miss Hannigan, who treats them poorly. Rooster, Lily and Miss Hannigan plot to kidnap Annie. Molly pretends to be Miss Hannigan. The girls sing about forcing her to drink a "Mickey Finn." A police officer disperses a group of unhoused people out of their living space using a baton. Annie is captured by a police officer. 
Violence & Scariness: 2 out of 5 stars
Rooster reveals his plot to kill Annie when they kidnap her by making the motion of slitting her throat with a knife. 
Sensory Advisories: 2 out of 5 stars
Musical numbers can be loud. Miss Hannigan blows a whistle multiple times. This noise is loud and may be jarring. Lights are bright and have moments of slow flashes. 
Potentially Anxious Moments: 2 out of 5 stars
Annie and the orphans are treated poorly by Miss Hannigan. Annie misses her parents. Annie runs away from the orphanage. Annie meets people who are homeless due to the great depression. 
Plot Synopsis
This is a complete synopsis of the play, so it is full of spoilers
---
New York City, 1939. Eleven-year-old Annie is in the Municipal Girls Orphanage along with many other girls including Molly, Pepper, Duffy, Tessie and July. Molly, the youngest, awakes from a bad dream, angering Pepper and Duffy. July tells them to hush up and eventually gets into a fight with Pepper. Annie gets up and tells everyone to go back to sleep. Molly then asks if Annie could read her note from when her parents left her at the orphanage. Pepper and Duffy are yet again annoyed. Along with Kate, Pepper and Duffy imitate Annie's reading as if they were her parents. Annie threatens to punch them if they keep it up and the girls go to sleep. Annie sings Molly a lullaby to help her sleep ("Maybe"). 
Annie decides to escape the orphanage to find her parents. The other girls warn her that she will be caught and paddled, but she is persistent. She sneaks to the entrance of the orphanage but is caught. Miss Hannigan calls her a "rotten orphan." Annie protests that she is NOT an orphan because her parents will come back for her. Miss Hannigan wakes all of the girls and forces them to vigorously clean the orphanage ("Hard Knock Life"). Molly pretends to be Miss Hannigan and the other girls jeer at the fake Miss Hannigan. They hide Molly in the laundry basket as the real Miss Hannigan enters and rushes them to their sewing machines. 
Shortly after, Mr. Bundles, the laundry man, comes in to pick up the blankets. While Miss Hannigan is flirting with him, Annie climbs into the laundry basket and the orphans cover her up with the blankets. Mr. Bundles takes her out with the laundry. Once Miss Hannigan realizes she is gone, the other orphans express their frustration ("Hard Knock Life (Reprise)"). 
Annie successfully escapes, running into a friendly stray dog. As she comforts him, she tells him of better days yet to come ("Tomorrow"). When a police officer finds them and tries to take the dog to the pound, Annie pretends the dog is hers in order to save him. She tells the police officer the dog's name is Sandy and he makes her call the dog to prove he belongs to her. Though at first unsuccessful, she persists and Sandy eventually comes to her. The police officer is satisfied but warns her to get him a leash and license. 
Annie and Sandy wander into Hooverville, where people made homeless by the Great Depression have come together as a community ("We'd Like to Thank You"). Annie encourages them to think positive about their situation. A police officer tries to relocate the group calling them "bums." Annie stands up to the police officer which leads to a chase. He catches Annie and returns her to the orphanage. Luckily, Sandy gets away. 
Back at the orphanage, Miss Hannigan is lamenting what her life has turned out to be ("Little Girls"). The police officer returns Annie to the orphanage. Miss Hannigan puts up a show about how nice the orphanage is and how worried she was about Annie. 
Just then, the doorbell rings again. Miss Hannigan mistakes the woman at the door as someone from the Board of Orphans and begins to explain about Annie's adventure. The woman introduces herself as Grace Farrell, assistant to the billionaire Oliver Warbucks. He is asking for an orphan to come to his mansion for the Christmas holiday. Because Annie was in Miss Hannigan's office, Grace asks to take her. Miss Hannigan refuses but Grace offers to pass along her story to the Board of Orphans which convinces Miss Hannigan to let Annie go. Once she has left, Miss Hannigan explodes with her hatred for all the girls in the orphanage ("Little Girls"). 
At the Warbucks Mansion, the staff warmly welcomes Annie ("I Think I'm Gonna Like It Here"). Annie thinks she was brought to the mansion to help clean, but Grace assures her she won't have to do any cleaning while she is visiting. When Oliver Warbucks comes back, he is so busy he doesn't even notice Annie. Grace introduces them but Mr. Warbucks is not pleased. He wanted a boy orphan to spend the holidays with him. He accepts that Annie will spend the holiday at the mansion. He asks Grace to take Annie to a movie, but Grace persuades him to come, too. As he and Annie begin to like each other, they enjoy a fabulous night in New York City ("N.Y.C."). 
Grace returns to the orphanage with paperwork for Mr. Warbucks to officially adopt Annie. Miss Hannigan is not pleased with this news, but soon her brother, Rooster, and his girlfriend, Lily, pay a visit. Miss Hannigan mentions that Annie is staying at a billionaire's house, and they think they could use this situation to their advantage ("Easy Street"). 
Warbucks tells Annie about his life growing up and tells her that he would like to adopt her. He presents her with a new locket to replace the broken one around her neck. Upon seeing this new locket, she bursts into tears. Annie tells him her locket is the only thing left by her parents, and refuses to accept a new one. He promises to find her parents, no matter what it takes. 
Annie appears on the radio on a show by Bert Healy ("Maybe" reprise) where Warbucks announces that he is offering $50,000 to the couple who can prove they are her parents. Healy then sings a song with the Boylan Sisters ("You're Never Fully Dressed Without a Smile"). 
Back at the orphanage, the girls are listening to the song. Everyone is fascinated that their friend is on the radio; except Pepper who couldn't care less. Duffy imitates Bert Healy as the girls perform their own version of the radio show ("You're Never Fully Dressed Without a Smile" reprise). When Miss Hannigan hears, she barges in and demands to know what was happening. Molly announces that Annie was on the radio, and that there is a $50,000 reward for her parents. Miss Hannigan is anything but pleased. 
Shortly after, a couple named Ralph and Shirley Mudge arrive, saying they left a little girl here eleven years ago and have come back for her. Miss Hannigan is shocked. They soon reveal themselves to be Rooster and Lily; they explain their plan to get the reward. They make a plan to pose as Annie's parents in order to get the money and then leave town. ("Easy Street" reprise). 
Back at the Warbucks mansion, Annie asks Grace if they've found her parents yet. Grace admits many people claimed to be her parents but none have been real. Mr. Warbucks learns from the FBI that they are unable to trace Annie's parents from the note or locket. Annie comes to the realization that she may never find her parents. Mr. Warbucks comforts her ("Something Was Missing"). He asks again if he could adopt her and given that they have been unable to find her parents, she agrees. A celebration is planned and everyone is invited. ("I Don't Need Anything But You") 
In the midst of the celebration, Lily and Rooster enter and identify themselves and Mr. and Mrs. Mudge, Annie's parents. Everyone is reluctant to accept their story as true until they reveal Annie's birth certificate and the other half of the silver locket. They attempt to take Annie immediately but are stopped. The imposters pretend to not know about the reward. Mr. Warbucks offers to give them the reward the next day, after Christmas celebrations with Annie. Lily and Rooster leave the mansion. Mr. Warbucks and Grace try to put on a happy face for Annie but they are all devastated. Mr. Warbucks proposes a toast to "Annie Mudge," but she runs upstairs in tears. 
Just then, President Roosevelt enters for the Christmas festivities. They are all still upset about the events of the evening. Grace voices her concern that Mr. and Mrs. Mudge are not Annie's real parents. Mr. Warbucks employs President Roosevelt to help investigate their validity. 
The next morning, Annie is sitting by the Christmas tree with her suitcase fully packed. Mr. Warbucks and Grace enter and reveal that they have been up all night working with the FBI and President Roosevelt. President Roosevelt tells Annie that the director of the FBI has been able to trace the identity of her parents. Mr. and Mrs. Mudge are not her parents. Her real parents died a long time ago. Annie's sadness over the loss of her parents quickly transitions to anger towards Mr. and Mrs. Mudge. They brainstorm who knew about the locket and realize that only the FBI, the kids at the orphanage and Miss Hannigan knew about the locket. 
The kids from the orphanage enter the mansion followed by Miss Hannigan. The kids are all excited to see Annie meanwhile Miss Hannigan is star struck by Mr. Warbucks. Rooster and Lily disguised as Mr. and Mrs. Mudge return to pick up Annie. They ask Mr. Warbucks for the check. He hands them a check made to the order of "the jig is up." Mr. Warbucks reveals he knows their true identity and has the two of them arrested along with Miss Hannigan. Annie introduces her friends to Mr. Warbucks, Grace and President Roosevelt. The President promises that this Christmas will be the beginning of a wonderful life and that his presidency will be optimistic about the future of this country ("The Sun Will Come Out Tomorrow Reprise"). Drake enters with Sandy and everyone celebrates! 
A Message from the Artistic Director
---
Learn more about Annie from Peter C. Brosius, CTC Artistic Director, as he sits down to talk about the show.