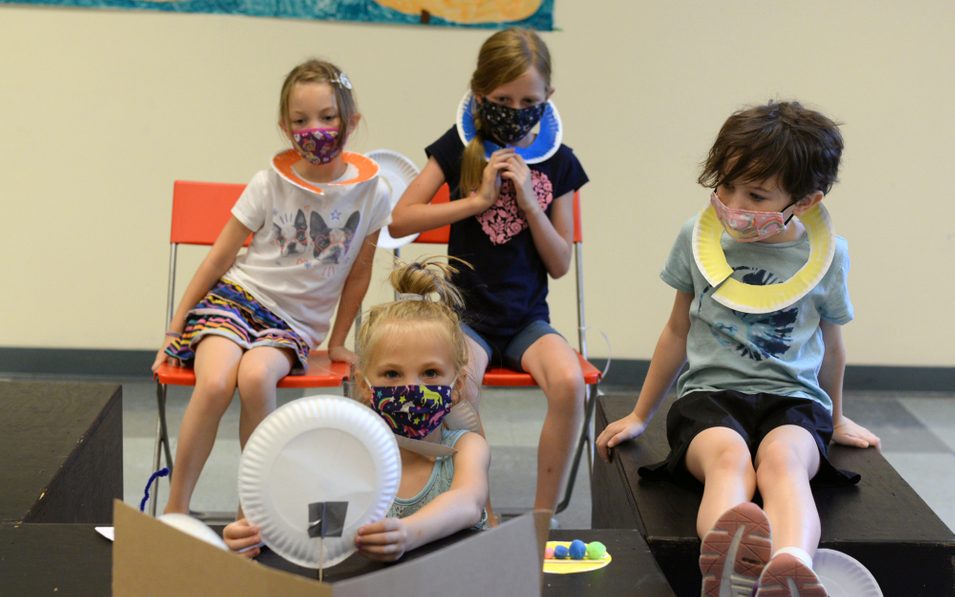 Class
Grade 1
Grade K
Grade 2
Grade 3
Grade 4
Grade 5
Grade 6
Grade 7
Grade 8
Creative Day Camp
Week days, 8:30am-4pm
Time: 8:30am–4pm
Day Tuition: $75
The learning does not have to stop. Children's Theatre welcomes students' grades K-8 to a one-of-a-kind day camp experience. This safe and creative camp offers a variety of learning experiences with a focus on theatre, dance, creative storytelling and more. Each day will be different, fun, and educational. Families can register on a day-by basis and full refunds will be issued to any family that registers for a day that students return to school.
Time: 8:30am–4pm (Except Wednesday, March 23 which will be 8:30am-NOON)
Tuition per Day: $75 (March 23 half-day | $35) 
Special Event Days
Monday, March 21 – Magic and Mischief
Discover a world filled with wily tricksters and mystical creatures to create a whole new magical adventure!
Tuesday, March 22 – Starry Night
Explore the constellations or tell a story around the campfire.
Wednesday, March 23 – HALF DAY | CAMP WILL ONLY RUN FROM 8:30AM-NOON
Work with your group to design and create an amazing wall mural.
Thursday, March 24 – Wreck-It Ralph Game Day
Create original board games or develop an original play inspired by the movie, Wreck-it Ralph.
Friday, March 25 – Suprise Day
Who knows what could happen on surprise day!