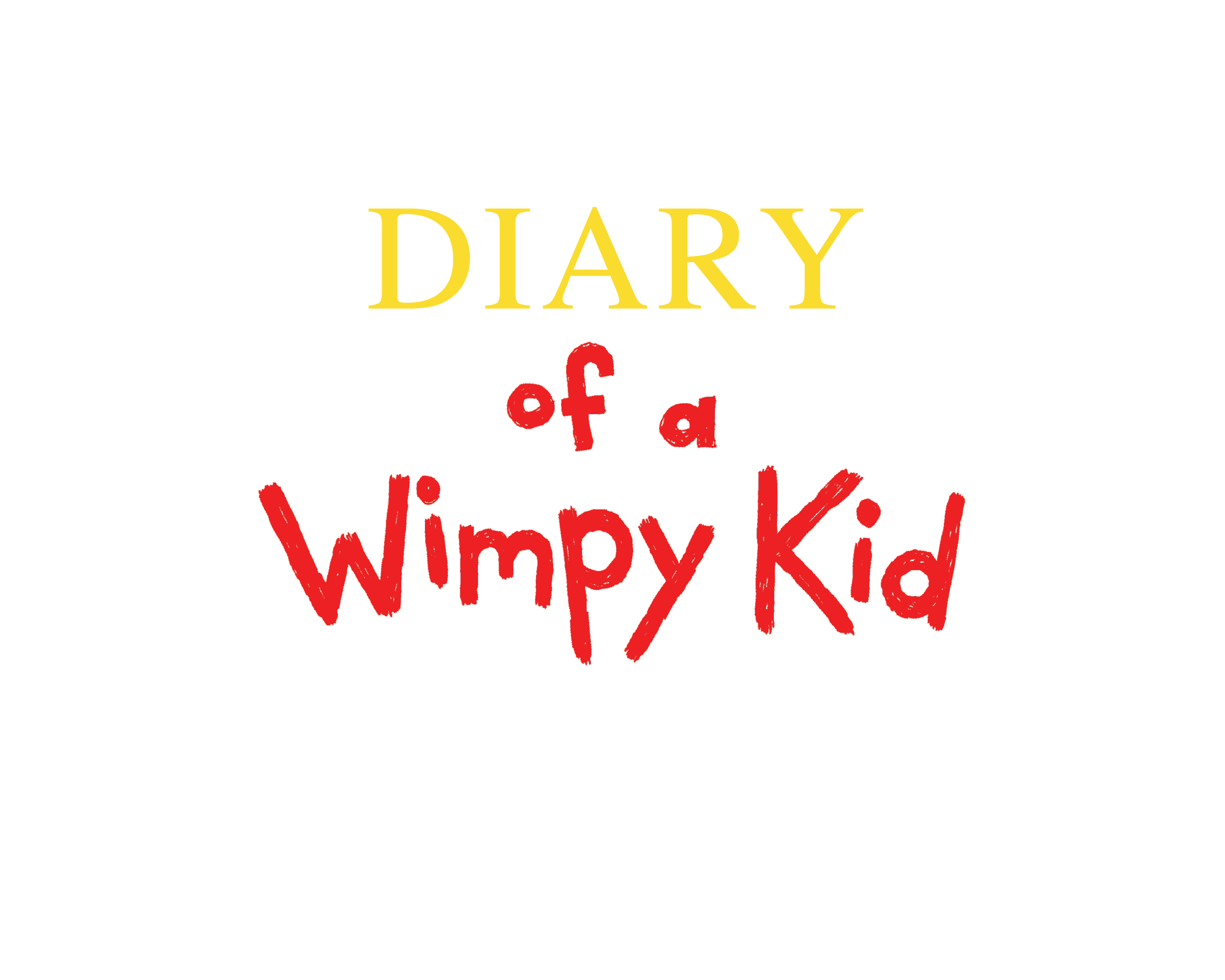 May 3-June 16, 2022
Best enjoyed by Grades 3 – 12
Student Matinees
This event has passed.
Middle school, ugh. It's the worst. But Greg is determined NOT to be at the bottom of the popularity chart. He'll leave that to his weird neighbor, Fregley. Or maybe Greg's best friend, Rowley Jefferson. But it's not going to be Greg… no way.
See Jeff Kinney's popular character take center stage as Greg's cartoon diary becomes a hilarious and heartfelt musical. Will Greg's plans lead him to sacrifice his one true friend? Can anyone avoid the dreaded Cheese Touch? Grab a hall pass and don't be late for an adventure familiar to anyone who actually survived middle school!
Music and Lyrics by Michael Mahler and Alan Schmuckler
Book by Kevin Del Aguila
Directed by Jenn Thompson
Based on the Diary of a Wimpy Kid book series by Jeff Kinney and the 20th Century Studios films
Produced by special arrangement with Buena Vista Theatrical and Kevin McCollum
Run time

2 hours including intermission

Best enjoyed by

Grades 3 – 12

Stage

UnitedHealth Group Stage
About the Show
---
Diary of a Wimpy Kid the Musical is a large-scale play with music based on the book series by Jeff Kinney and featuring a large group of adult and student actors. This musical first premiered at CTC in 2016 and has since been workshopped in New York City.
This production takes place on our UnitedHealth Group Stage which seats up to 745 people per performance.
We know that teachers are the best judge to determine the right fit for their unique group of students. We recommend Diary of a Wimpy Kid the Musical for students in grades 3–12 due to length and themes of this performance. Check out the synopsis and content advisories for full information.
Language: 4 out of 5 stars
Language reflective of middle and high school vernacular such as "sucks" and "shut up." Rodrick says insults including "butt-munch," "rat face," "lame," "stupid," "loser," and "dork." Rodrick says that he is "totally P.O'ed" and is scolded. Rodrick sings a song about farts and poop. During the Christmas talent show, Rodrick's band (Loded Diper) says"Happy Hell-idays, diaper-loaders! Who wants their chestnuts roasted?"
Themes and Situations: 2 out of 5 stars
Greg and Rowley are bullied. Rodrick gets in trouble for owning a smutty heavy-metal magazine. Dad (attempts) to have a conversation with Greg about puberty. 
Violence & Scariness: 2 out of 5 stars
Teenage bullies pick on and threaten Greg and Rowley. Greg and Rowley argue and attempt to fistfight (without much success). The bullies force Rowley to eat the moldy playground cheese.
Sensory Advisories: 5 out of 5 stars
Haze and fog effects are used throughout the show. This production is suggestive of a rock concert so lights are bright and music can be loud during musical numbers. Strobes and flashing lights are used multiple times during the show. 
Potentially Anxious Moments: 2 out of 5 stars
Greg and Rowley argue. Greg and Rowley are bullied. Greg and Rowley's friendship is strained as Greg competes for popularity. Greg is not always a good friend to Rowley.
Plot Synopsis
This is a complete synopsis of the play, so it is full of spoilers. This play is still in development. Content is subject to change until script is finalized.  
---
The show starts with Greg Hefley interrupting the action by informing the audience that he does not have a "diary." He has a JOURNAL. It is the first day of school, and Greg is starting middle school. Rodrick, Greg's older brother, is sporting a skull t-shirt and eye liner. Rodrick greets his younger brother by saying, "you suck." Manny, Greg's younger brother, keeps calling him "bubby" which annoys Greg, but his mom won't do anything about it. The three Hefley brothers pose for a first day of school photo. Greg sings about being stuck in the middle as they drive to school. He is joined in his song by the rest of his classmates.
Greg attempts to make a good first impression and make new friends but the older kids steal his diary and make fun of him. He confesses that the only reason he writes in the diary is because one day he will be famous. We are suddenly transported to the world of his dreams where he is being interviewed by the press about how he became so famous.
Back in the present, Greg stresses over picking the right seat in class. In his first class, he is forced to sit in the front so the teacher can keep an eye on him (knowing his brother's reputation). But in the second class, he is seated next to Chirag, who is his friend from 5th grade. They bond by playing practical jokes on each other. Chirag plays a joke on Greg by making him hit himself.
At lunch, Greg tries to find a place to sit, but he is turned away from the cool table. When Bryce walks in, all the girls fawn over him. Bryce is #1 in popularity, and everyone reveals their popularity ranking. One student reveals he is getting braces which drops his popularity score by 30 points.
In gym class, Fregley greets Greg by asking if he wants to see his secret freckle or learn his secret language. The gym teacher releases them into the schoolyard.
Greg stumbles upon a moldy piece of cheese and learns about "the cheese touch," which is a made-up playground disease, only cured if someone else touches the cheese.
Rowley enters wearing a poncho and speaking Spanish. Greg admits that Rowley is his best friend and Rowley asks for him to play after school. Greg encourages Rowley to say "hang out" instead of "play" since they are now in middle school and bemoans the fact that Rowley doesn't seem to care about popularity rankings. Older kids see Greg's diary and poke fun at him. Greg reveals his popularity ranking of 100 which is right in the middle of the pack.
Back at home, Rodrick is having band practice in the garage. The band is called "Loded Diper." Dad threatens to call 911 on the crowd of teens who are taking up the driveway. We hear Rodrick's song about farting in the distance. Mom is clearly trying to be cool by being accepted by the rest of Rodricks band-mates.
Rodrick enters and mom tells them both about "Mom Bucks," which they need to earn so they can then exchange them for the things they want. Rodrick is not happy about this new system and exclaims that he is "totally P.O'ed" which causes Dad to tell him to "watch the abbreviations."
Dad kicks Greg out of the house to "be active." He heads to Rowley's house to play video games. Rowley shows off his new Joshie poster; Joshie is a European rockstar who is typically liked by teenage girls. Greg plays video games while Rowley sings about how wonderful Joshie is, declaring his positive messages of respecting your parents and following your dreams. Greg tries to brainstorm things to help their popularity while playing video games and decides he needs to get an award in the yearbook which will guarantee his popularity. Rowley encourages Greg to follow his dreams.
Back at home, everyone is rushing Rodrick out of the bathroom while Dad complains about not having anything to wear, and Greg tries out a few popularity contests such as "Cutest Smile" and "Best Hair" with no success. The parents bemoan having teen & pre-teen kids.
In the first class the next day, Greg enacts his revenge on Chirag by convincing him he is shrinking. Just then, the teacher announces a pop quiz about geography. Greg is confident because he is sitting in the back by the map, until Patty reminds the teacher to cover the map.
An announcement tells the class that class government elections will be happening. Greg decides to run for Treasurer because no one ever runs for Treasurer, but Patty announces that she will also be running for Treasurer! Patty announces her campaign in the lunchroom by handing out donuts to anyone who agrees to vote for her. Greg starts his campaign by telling everyone Patty smells and has hair lice. A teacher interrupts the action and Greg gets disqualified for spreading lies about Patty.
In the lunchroom, Chirag sits next to Rowley to ask if he is REALLY shrinking. Greg begins to panic as it is well-known that Rowley cannot tell a lie. Chirag bribes Rowley with a piece of cake if he confesses the truth. Greg quickly thinks up a plan and hands Chirag a giant serving spoon which catches Bryce's attention. Bryce compliments Greg's practical joke. He becomes excited and sets his eyes on the title of "Class Clown."
Back at the Hefley household, mom is livid at Rodrick because she found a smutty heavy metal magazine in his room. Mom is punishing Rodrick by making him answer a variety of questions including "did owning this magazine make you a better person" and "what would you like to say to women for owning this magazine."
Manny enters dressed as a pirate with Greg's Xbox controller. Manny hits the controller repeatedly with a sword, destroying it. Mom takes Manny to his room to have a conversation while Greg bemoans that Manny can get away with anything because he is the youngest. Manny enters with a ball of tinfoil with toothpicks in it that he made for Greg to express his apology, but Greg doesn't like it and throws it offstage.
Mom encourages Dad to try to talk to Greg but Dad is hesitant. They discuss new smells, new hair, and new feelings. Greg is unamused and "the talk" was not quite successful.
On Halloween, Greg and Rowley go trick-or-treating together but are chastised for being too old by the neighbor and only given toothbrushes. They decide to crash Bryce's Halloween party. Rowley worries that they will not be able to attend the party and be back home by curfew. They decide to take snake road which both boys fear but use flashlights to see the way. They run into a couple of bullies who take their candy but are disappointed to find only toothbrushes and raisins. A chase ensues. They seek refuge at Chirag's house. Chirag won't let them in due to the shrinking practical joke which causes Rowley to cry and beg for forgiveness. They decide to trade candy for refuge.
The three begin to play Monopoly. Greg realizes that the Monopoly money is what his mom uses for "mom bucks." The three realize they have become independently wealthy and begin to rap about all the things they can do with their newfound riches.
Since the school talent show is right around the corner, Greg decides to cash in his "Mom Bucks" to get a magician's kit so he can win the talent show and be crowned "most talented" in the yearbook. Rodrick announces that his band, Loded Diper, will also be playing in the talent show. Rowley and Greg rehearse their magic act, but Rowley is hesitant about being disappeared.
We transition to the school auditorium, where all of the students are practicing their magic acts. Rowley enters wearing full wizard attire…which isn't what Greg meant when he said dress "magic-like." The two rehearse backstage when they realize that the stage hands are the teens who took their Halloween candy. The teens threaten to beat up the boys, but Rowley sprays hairspray into their eyes and they flee. A chase ensues. During the chase, we see a variety of holiday themed acts from kids. Rodrick's band plays their original Christmas song. To introduce the song Rodrick says, "Happy Helli-days, Diaper Loaders! Who wants their chestnuts roasted?"Greg & Rowley hide behind holiday decorations and accidently knock down the set, ruining the Loaded Diaper performance. The chase continues as Fregley shows off his ventriloquy skills.
Greg, and Rowley make it to the stage in time for their act. The two sing about their friendship and Greg admits that Rowley is his best friend. Rowley is so excited about this new revelation that he ruins the whole act. The audience boos and heckles the magic act. Greg realizes that the thing holding him back from popularity is his friendship with Rowley. This is the end of Act 1.
Act 2 opens with a performance from Joshie, singing "Animal Heart." Rowley is changing the words of the song to reflect his love for Greg. Mom, Dad, Rodrick, and Manny join the song and it becomes clear that this is a nightmare.
At school, Greg shows off his new cool jacket and is super determined to become "best dressed." Unfortunately, Rowley buys the same coat so they look like they intentionally matched. Bryce makes fun of the two. Greg becomes angry with Rowley for always trying to copy him.
Patty stops to intimidate Greg about the upcoming dodgeball unit in gym class. Mr. Winsky approaches Greg about joining the Safety Patrol. Greg is hesitant at first but is convinced by free hot cocoa and a pass to miss gym class.
Rowley also decides to join Safety Patrol. The two put on their sashes and badges to help Kindergarteners across the street. Greg is a bit embarrassed but Rowley takes the responsibility very seriously and makes sure to tell everyone along the way that Greg is his Biffle. Greg has lost his patience and yells at Rowley that he is holding him back from popularity.
The argument is interrupted by an announcement that the school is looking for a cartoonist for the school paper. Greg knows this opportunity is for him.
Back at Greg's house, the two start working on the cartoon. Greg is hesitant about letting Rowley help but lets Rowley make his own cartoon. Greg creates a catch-phrase "Zoo Wee Mama" which is a big hit with Rowley. He thinks they should stick with that catchphrase and use it in all of their cartoons but Greg is over the idea. They begin to argue and Rowley goes home.
Back at school, we hear an announcement that the new cartoonist for the school paper is Greg. Everyone is shocked and Greg celebrates his accomplishment. His new position has launched him to the top of the popularity pyramid and everyone wants him to autograph their school newspaper.
Suddenly, Mr. Winsky calls Rowley into his office. Mr. Winsky kicks Rowley off of the safety patrol because he heard that Rowley pushed a Kindergartener into a ditch. Rowley insists that he didn't do it and runs away crying.
Greg shows the audience what really happened in a flashback sequence. It was raining so Greg borrowed Rowley's poncho. Greg sees the teenagers from the talent show and decides to run from the scene, shoving the Kindergarteners into a ditch. Someone thought he was Rowley since he was wearing a poncho. Greg debates whether to tell the truth or let Rowley take the blame.
At the kitchen table, Greg's mother asks what is wrong. He tells her he is trying to make a hard decision without telling her what the decision is about. Mom tells him to always do the right thing in a song with a choir singing back up. At the end of the song, we think that Greg is going to actually do the right thing and own up to what he did…but he surprises us by informing the audience that the "right thing" is to let Rowley take the fall.
Back at school, Rowley has dropped to an all-time low on the popularity scale. Patty calls Rowley garbage and Greg tries to make it better by inviting Rowley over to his house to play video games.
The two enter Greg's room to find Rodrick reading Greg's journal. Rodrick plays keep-away from the boys while he sings about how all the things he's learned including about how Greg had Rowley take the fall for the Kindergarteners. Rowley becomes upset and decides to go home.
Greg is called into Mr. Winsky's office to discuss the situation. Rowley gets promoted to Sargent of the safety patrol while Greg is fired- from both the Safety Patrol and the school newspaper. Greg asks Rowley to sneak him some hot cocoa but Rowley is too busy with his new friend, Chirag. Greg decides that two can play that game and plans a sleepover with Fregley. Fregley tries to get Greg to smell his scab. On top of that, his mother is a bit creepy and warns them to stay out of the basement, while also celebrating that Fregley finally made a human friend (his other friends are bugs). When his mother leaves, Fregley asks if Greg wants to play in his room or pick at his blisters.
When they arrive in Fregley's room, Greg asks to play video games but they are banned in Fregley's house. He has ventriloquist dolls to play with or offers a tickle fight. Greg starts to leave but Fregley grabs his bag of jelly beans and eats them all. Fregley becomes hyperactive and chases Greg around the room. Greg finds solace in the bathroom where he hides for the night and sings a power ballad about how much better things would be better with Rowley. In his own bedroom, Rowley sings about how he misses Greg.
Fregley puts a note under the bathroom door apologizing for being hyper and gives Greg his booger. Greg faints from disgust.
Back at home, Greg is clearly down. Dad makes a second attempt at bonding with Greg and talking to him about the difficulties of growing older.
On the playground, the moldy cheese is still taking up residence in the middle of the basketball court.
In the lunchroom, everyone is laughing at the newest edition of the school paper. Rowley was chosen to be the new cartoonist and uses the catchphrase "Zoo Wee Mama," which everyone loves! It becomes a school craze.
After school, Greg confronts Rowley about using his catchphrase for his comics. The kids on the playground encourage the two to fistfight. They don't really know how to fight and it devolves into Greg yelling "Joshie sucks" while they leap and prance around each other in a "fighting" manner. High schoolers enter and all the kids run away, except Greg and Rowley who are quickly captured. The high school students debate how to seek their vengeance from the Christmas Talent Show when they spot the cheese. They decide to make Rowley eat the cheese as punishment.
The kids reenter to find Greg and Rowley standing where the cheese once sat. Everyone assumes that Rowley ate it but Greg takes the fall by telling the kids that he picked it up and threw it away. We think that maybe it will be okay and the kids will accept Greg or even thank him for throwing it out, but that is not the case: Greg has contracted the "cheese touch" and his popularity level drops to the very bottom.
Back at the lunchroom, we learn that Rowley was voted "class clown."
At home, Rodrick gets in trouble for cashing in too many "Mom Bucks" at once and Dad asks for Greg's help drawing a portrait.
But, Greg will be okay, because he and Rowley are best friends again.