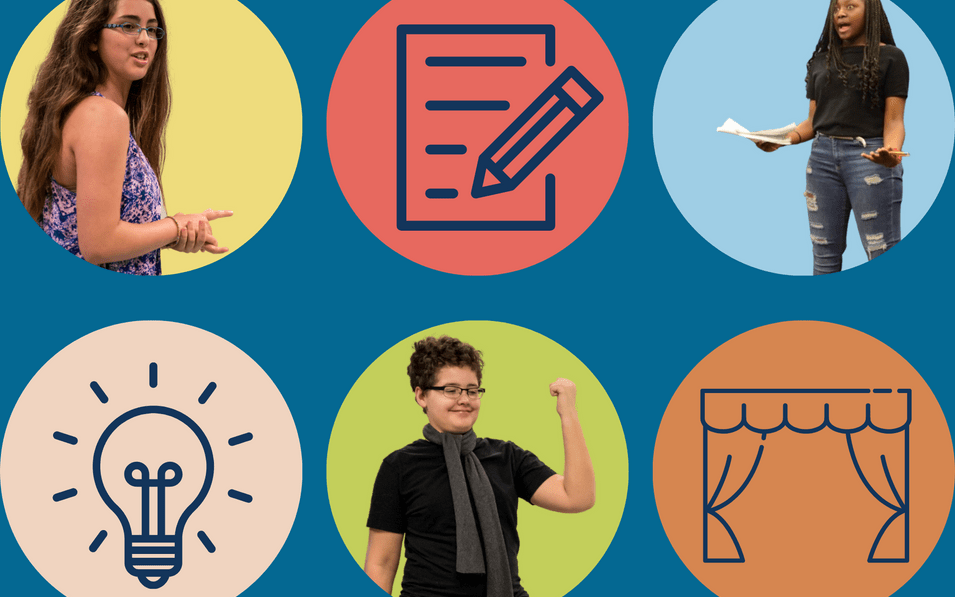 Camp
Grade 7
Grade 8
Grade 9
Grade 10
Grade 11
Grade 12
Summer Studio
Hogwarts High (Grades 7 – 12)
2 Offerings
Dates: June 14 – 18
Time: 9am – 4pm
Camp ID: SS-F72
Tuition: $450
Dates: August 2 – 6
Time: 9am – 4pm
Camp ID: SS-F79
Tuition: $450
Our Summer Studio camps for Grades 4 – 12 offer full days of artistic exploration and community engagement. Driven by the week's theme, participants will work on independent projects as well as collaborate on multiple group activities and a culminating ensemble project. If you have any questions about the content or structure of Summer Studio camps, please contact us at 612-872-5100 or education@childrenstheatre.org.
Do you solemnly swear you're up for collaborative creation? Spend your morning exploring your favorite characters through live-action role play, digging into the plot and alternate universes, developing your own wizarding game show, and devising alternate endings for scenes of your choice. In the afternoon, dive into scene study with The Cursed Child.
Dates: June 14 – 18
Time: 9am – 4pm
Camp ID: SS-F72
Tuition: $450
Dates: August 2 – 6
Time: 9am – 4pm
Camp ID: SS-F79
Tuition: $450
We offer this camp because we understand the Wizarding World universe is cherished by many young people of all gender identities. We are committed to respecting, affirming, and celebrating trans identities and experiences; we firmly disagree with J.K. Rowling's harmful and inaccurate statements on gender, specifically towards the trans community.