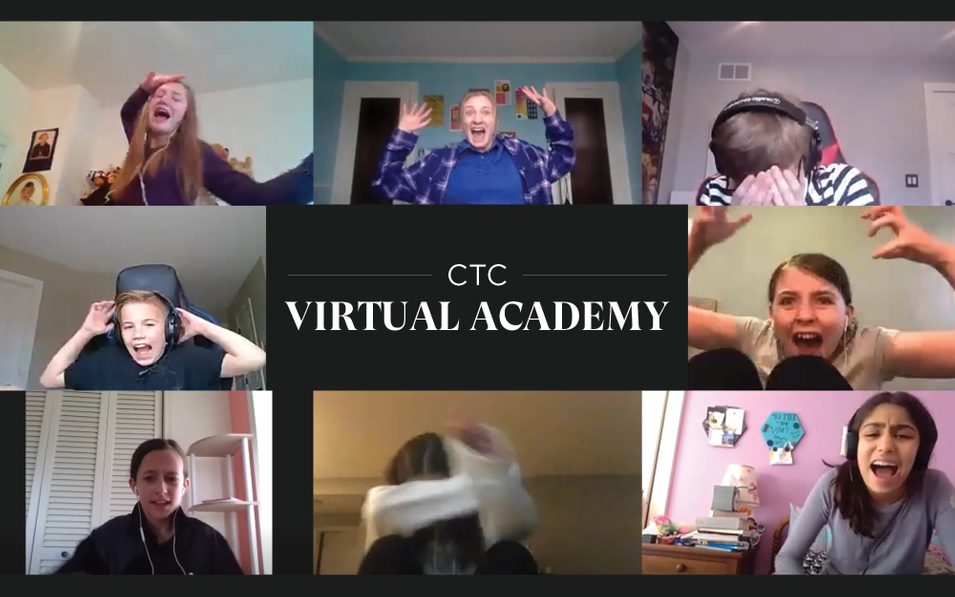 Virtual Academy
Grade 7
Grade 8
Grade 9
Grade 10
Grade 11
Grade 12
Group Class
Intensives (Grades 7 – 12)
1 Offering
Acting Intensive (8-weeks)
Class Days and Times: Tuesdays, 1 – 2:30pm CST
Dates: July 7 – August 25
Tuition: $200
Virtual Academy Intensives are designed for students to participate independently from their home over an extended 8-week period. Class will include warm-ups, large group activities, small group work, and opportunities for independent creation. Some weeks may include assignments between sessions to record independent work, review fellow classmates recordings, and incorporate or prepare feedback for the next day.
Acting Intensive (8-weeks)
Dive deep into acting technique through character development, text analysis, and small scene study. Each week meet as a group for a focused lesson, practice and record independent work, participate in individual coaching sessions, and receive feedback on work from both teachers and peers.
Class Days and Times: Tuesdays, 1 – 2:30pm CST
Dates: July 7 – August 25
Class ID: V3-AIZ20
Tuition: $200