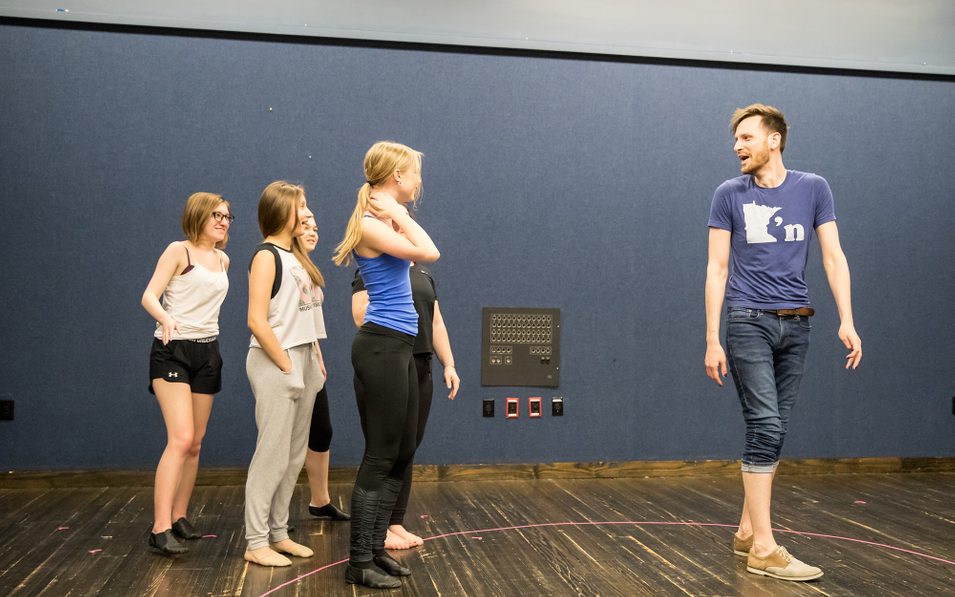 Class
Grade 9
Grade 10
Grade 11
Grade 12
winter
Stage Combat (Grades 9-12)
3 Offerings
Learn basic stage combat in a safe, controlled environment. Students will be instructed in safe procedures involved in stage combat. Students will understand the safety rules, terminology, and basic skills of stage fighting. Led by a certified instructor, each session will offer a new technical skill while guiding students in the creation of thrilling and dynamic fight scenes. 
Fall Session | Unarmed
Students will learn their individual roles as actor-combatant, warm-up exercises, tagging, and fighting using unarmed combat.  
September 28-December 7, 2023
Thursdays | 5:15-6:45pm
Class ID: F1-46323
Tuition: $400
Winter Session | Single Sword
This class will introduce students to the basic style of single sword combat including attacks, defenses, and footwork. 
January 11-March 14, 2024
Thursdays | 5:15-6:45pm
Class ID: W1-46324
Tuition: $400
Spring Session | Broad Sword
Students will learn the basic style of Broad sword combat.  Students will learn proper partnering and acting skills needed to "sell" the fight.  
March 21-May 23, 2024
Thursdays | 5:15-6:45pm
Class ID: S1-46324
Tuition: $400