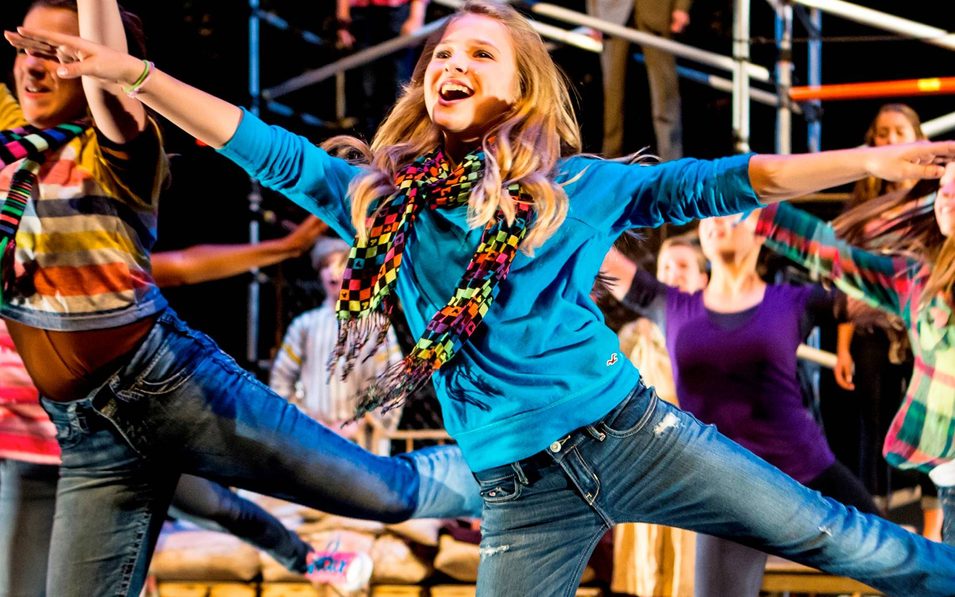 Camp
Grade 8
Grade 9
Grade 10
Grade 11
Grade 12
By Audition Camp
Pre-Professional Camp
Triple Threat Intensive (Grades 8-12)
July 11-August 14
Time: 9am-5pm
Tuition: $1,500
Theatre Arts Training's performance opportunities are specifically designed for students who have demonstrated commitment to their craft as performers and display positive attitude in their work. Students work with like-minded peers and industry professionals to produce a play or musical. During this five-week intensive, students will spend their mornings in voice and dance studio classes; the afternoons are dedicated to rehearsal. The Triple Threat intensive performs on our Cargill Stage.
Triple Threat Intensive: Be More Chill  
Jeremy Heere is just an average teenager. That is, until he finds out about "The Squip," a tiny supercomputer that promises to bring him everything he desires most: a date with Christine, an invite to the raddest party of the year, and a chance to survive life in his suburban New Jersey high school. But is being the most popular guy in school worth the risk? Blending the contemporary with retro sci-fi, Be More Chill takes on the competing voices in our heads and proves there's never been a better time in history to be yourself—especially if you're a loser…or a geek…or whatever.
Camp Id: F811Z22
Rehearsal Dates: July 11-August 13
Rehearsal Time: 9am-5pm
Performances: August 12 at 7pm and August 13 at 2pm
Tuition: $1,500 (financial assistance available)