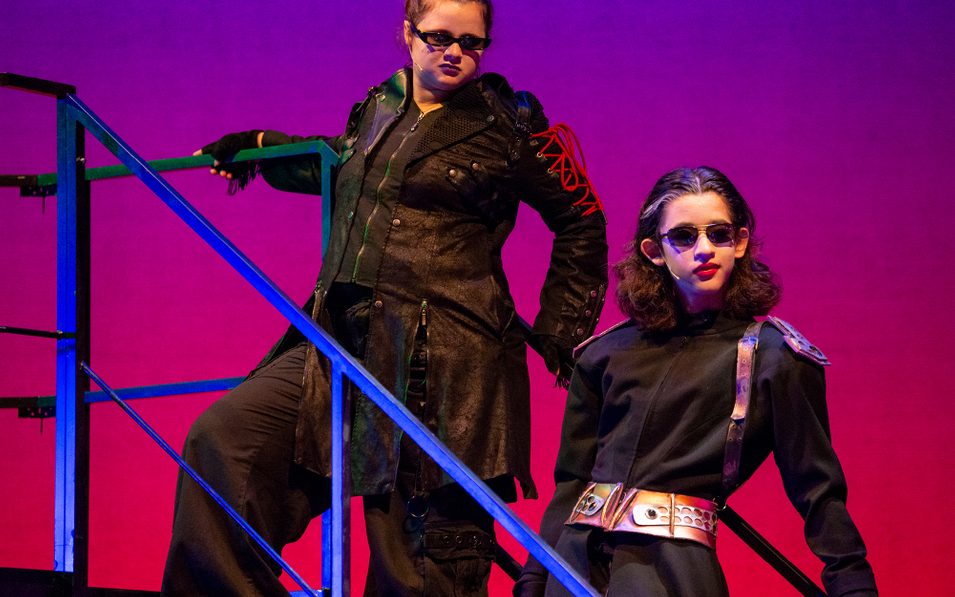 Camp
Grade 8
Grade 9
Grade 10
Grade 11
Grade 12
Triple Threat
Triple Threat Summer Intensive  (Grades 8-12)
Information
July 10-August 12   
9am-5pm
Tuition: $2,000
Performance Dates: August 11 at 7pm and August 12 at 2pm and 7pm   
 Auditions: Thank you to everyone who auditioned for our Triple Theatre program.
Theatre Arts Training's performance opportunities are specifically designed for students who have a demonstrated commitment to their craft as performers and display a positive attitude in their work. Students work with like-minded peers and industry professionals to produce a play or musical.  During this five-week intensive, students will spend their mornings in studio classes advancing voice and dance skills; the afternoons are dedicated to rehearsal. The Triple Threat intensive performs on our Cargill Stage.   
Triple Threat Production: Head over Heels 
Head over Heels is a bold musical comedy from the visionaries that rocked Broadway with Hedwig and the Angry Inch, Avenue Q, and Spring Awakening. Set to the iconic music of the Go-Go's, Head Over Heels is a hilarious celebration of love in all its infinite varieties. Set in the kingdom of Arcadia, the royal family must embark on an extravagant journey to save their kingdom and find love and acceptance.