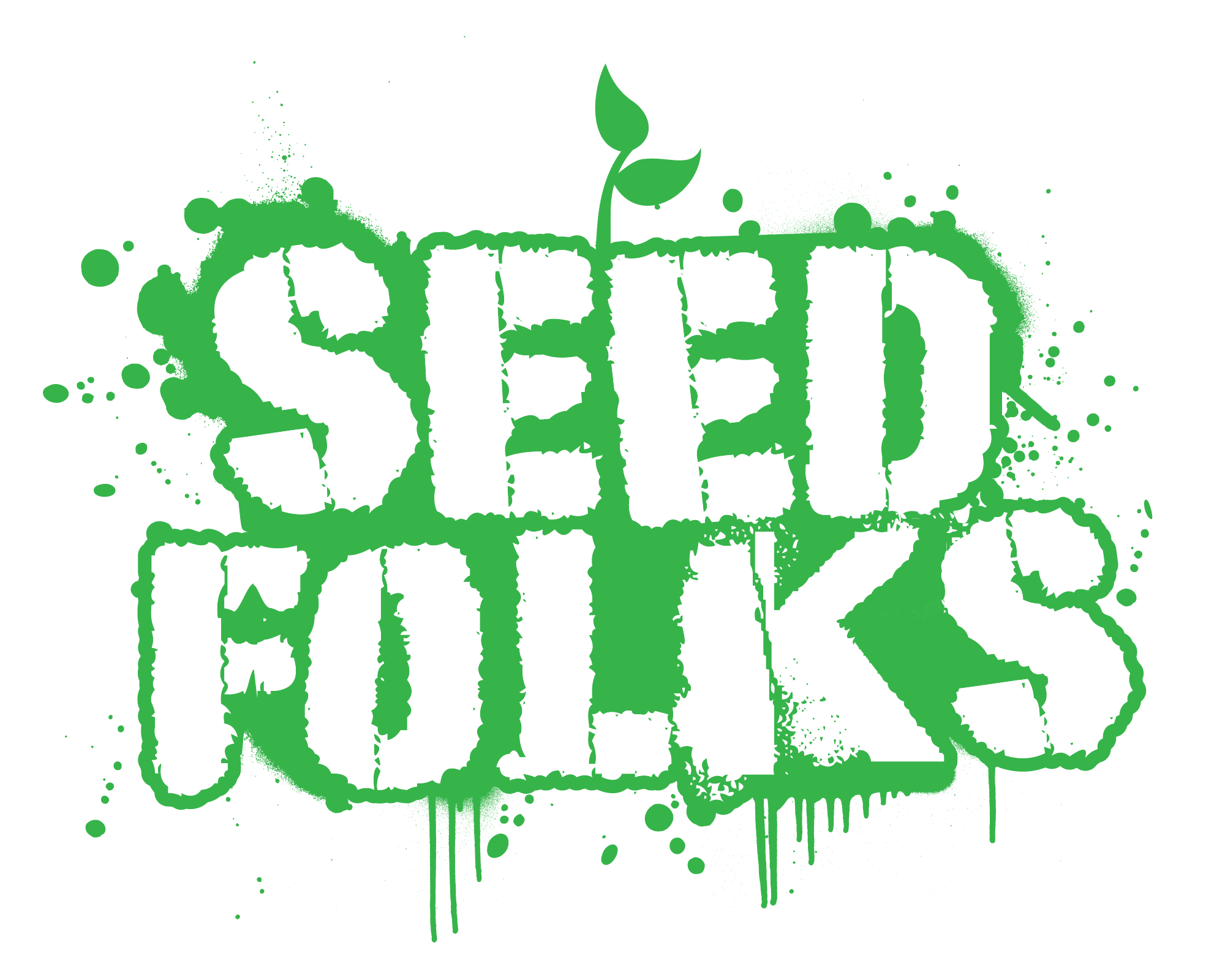 March 8 - 21, 2021
Best enjoyed by Grades 4 - 12
Student Matinee
This event has passed.
A vacant lot in a broken neighborhood in the middle of Cleveland can become a lot of things. A garbage dump. A gathering spot for trouble. How could it ever be a source of hope?
In a play The New York Times terms "a tour de force," one actor plays multiple characters, including Ana, the nosey neighbor; Curtis, the weightlifter; and Kim, a young girl who plants six special lima beans. Watch as this one deed inspires many more, with an immersive video landscape that magically brings their intertwining stories to life. As a garden grows, so does the community, blooming into something bigger, better, and beyond all expectations.
Adapted from the book by Paul Fleischman
Directed by Peter C. Brosius
A Children's Theatre Company Original Production
About the Show
---
Seedfolks is performed by one actor who portrays all characters. The play is based on the Newberry Medal-winning novel by Paul Fleischman. Most of the characters in the original book are included in the play as well as a few new characters. Virgil, Nora, and Maricela are not included in the play.
This production was first produced and recorded at Children's Theatre Company in 2014. Seedfolks has since traveled to Seattle, South Africa, Nebraska, New York, and rural Minnesota.

We know that teachers are the best judge to determine the right fit for their unique group of students. We recommend 

Seedfolks

for students in grades 4 – 12 due to the content and themes of this performance. Check out the synopsis and content advisories for full information.
Language: 2 out of 5 stars
Characters speak in different accents and dialects. The term "negro" is used by a character who grew up during the Great Depression.
Themes and Situations: 3 out of 5 stars
Kim's father passed away when she was a baby and she worries that his spirit does not know her. Mention of alcohol, steroids, and drug dealers. One character asks to plant marijuana in the lot but decides to plant pumpkins instead. One character sleeps in the lot to stay safe from their physically abusive father.
Violence and Scariness: 4 out of 5 stars
Mention of gang violence. Wendall explains that his son was killed by gun violence and his wife was killed in a car accident. Gonzolo pretends his fingers are a gun while explaining that sitting outside can be dangerous in this city. We hear gunshots on the TV show Gonzolo is watching. One character describes how she was mugged, including descriptions of being kicked and having a gun pointed at her. Amir describes catching a man trying to steal a woman's purse and holding him by a pitchfork until the police arrive.
Sensory Advisories: 3 out of 5 stars
Music can be loud. Video projections move to create backgrounds. Sound effects can be sudden and loud. Actor comes into the audience. Thunder and gunshots are heard.
Potentially Anxious Moments: 3 out of 5 stars
Actor addresses the audience. Multiple mentions of abuse, drug use, violence, and death (see content above).
Plot Synopsis
this is a complete synopsis of the play, so it is full of spoilers
---
Kim is a nine-year-old Vietnamese girl who lives in an apartment building on Gibb Street in Cleveland, next to a derelict vacant lot. It's dawn and she's standing before an altar for her father, who passed away before she was born. She takes a spoon from the kitchen, fills her thermos with water, and makes her way to the vacant lot. Navigating through trash, she digs six holes and plants six seeds. They are lima beans in honor of her father, whose spirit she hopes will see her planting the seeds and recognize her as his daughter. He was a farmer in Vietnam.
The story shifts to the next character, Ana. Ana is an elderly woman who watches the changing neighborhood through her apartment window. She moved to Gibb Street in 1919, when she was four, and has seen the cultural make-up of the neighborhood change throughout the years. She notices Kim outside in the vacant lot and assumes she's up to no good. She takes a butter knife and makes her way to the vacant lot and begins to dig up what Kim has buried. Realizing they are seeds, she feels guilty for what she has done.
Ana calls Wendall, a school janitor, to help re-plant the seeds. Wendell grew up on a farm in Kentucky and applies his know-how to help Ana save Kim's seeds. As Wendell is cleaning trash from the vacant lot, he decides he wants to plant something, too. He borrows a shovel from work and begins digging.
The story shifts to introduce Gonzolo, a teenage boy, who tells us he learned English from watching cartoons. He lives with his mother, Consuelo, and his uncle, Tio Juan, who cannot speak English. As the most fluent English speaker, he does a lot of communicating on behalf of his family. His uncle wanders away frequently and Gonzalo has to go out in the neighborhood to find him. He finds him in the vacant lot, admiring the few plants poking up through the dirt. Seeing him light up at this, Gonzalo recognizes that his uncle is not as aimless as he appeared to be.
Leona is the next character to be introduced. She is a 4th grade teacher with two kids in high school who understands how tough the neighborhood can be. She decides to contact the city about removing the trash in the vacant lot. However, after a full day on the telephone with no results, she decides to take matters into her own hands. She fills a garbage bag with trash from the vacant lot and brings it to the Public Health Department.
We are then introduced to 12-year-old Ginny and her father Philippe. Ginny has big dreams of going to college, but knows that it will cost a lot of money. Her father is a cab driver and gets an idea when he sees some neighbors planting in the vacant lot. He decides that they should grow as much lettuce as possible, then sell it to local restaurants, using his cab to make the deliveries. He and Ginny take several plots in the vacant lot. When Leona asks why, Philippe tells them he's reserving space for his relatives in Haiti, which Ginny knows is a lie. The lettuce begins to wilt and die, and Ginny wonders what it will take to save the plants.
Sam is the next character on Gibb Street. He is an older, white Jewish man who worked for 36 years for world peace. He makes a point of speaking to everyone he meets. He wants to have a plot in the vacant lot, but is old and doesn't have the strength. He hires a Puerto Rican teenager to help him, but the teenager wants to plant marijuana in order to make money. Sam convinces him that pumpkins are a better alternative, and they get to work. Sam is encouraged by the garden, but notices that everyone is segregating themselves. He is disappointed that people are not mingling more with each other.
The next Gibb Street resident we encounter is Sae Young, an older woman from Korea who has trouble leaving her apartment since she was mugged at her family-owned dry cleaning business. She sees the garden, decides to investigate, and is warmed by it and gets involved. She talks about how Sam gave the kids a challenge to solve the watering issue. If any kid under 12 could come up with an affordable solution to watering the garden, he would give them $20. Sae Young is proud to see the community participating in this challenge and feels safe around people again.
Curtis is a teenager who is very serious about fitness. The only thing he cares about more than muscle-building is a girl named Lateesha. She won't give him the time of day, so he decides to get her attention by planting tomatoes in the community garden. He knows tomatoes are her favorite. Even though the neighborhood kids poke fun at him for doting on these tomatoes, he continues his labor of love, hoping to get Lateesha's attention. He notices people are stealing from his tomatoes when he's not there, so he enlists the help of a troubled teen named Royce to help guard the plants.
Amir is from India and manages a fabric store. He says the major difference he sees in America is that everyone keeps to themselves. He notices the action in the garden and decides to plant eggplants, carrots, onions, and cauliflower. Others in the garden come to marvel at his vegetables and he's surprised at how friendly everyone is. One night, the gardeners hear a woman scream and see a man running with her purse. They all pursue him, including Royce with his pitchfork, and Amir is impressed that they all united to catch a criminal. He is especially impressed with Royce, whom the neighborhood had ignored until he started helping in the garden.
At the end of the season, the gardeners host a harvest festival, just like the ones that Amir remembers from India. They try Sae Young's hot peppers, and a few gardeners begin to dance. Amir tells Ana how lovely the scene is and asks if she remembers calling him a "dirty foreigner" once at his store. She apologizes and explains that she didn't realize it was him.
The play closes with an elderly resident of Gibb Street named Florence. Her family came to Cleveland from Mississippi in 1931. She's too old to be directly involved with the garden, but is grateful for the positive effect it has had on her and the neighborhood. Although winter has buried the little garden, she is confident it will be back with the spring.

VIRTUAL
Residencies & Workshops
---
Learn from the leading theatre for young audiences wherever you are! CTC's robust faculty bring their experiences as professional performers, directors, choreographers, fight directors, designers, playwrights, composers, and musicians into your virtual classroom. Our teaching artists are experienced at facilitating engaging and inclusive learning opportunities for students while personalizing each experience to the needs and interest of your students and learning goals of your classroom.

JOIN US FOR VIRTUAL ACTIVITIES ON
Flipgrid
---
Flipgrid is an asynchronous education engagement tool that allows students to access specific media or curriculum-based resources while interacting with classmates and educators via video. CTC's Flipgrid topics explore technical theatre, mindfulness, songwriting, playwriting, and more while connecting to Seedfolks. Copy the topics directly to your Flipgrid classroom to get the creativity started!