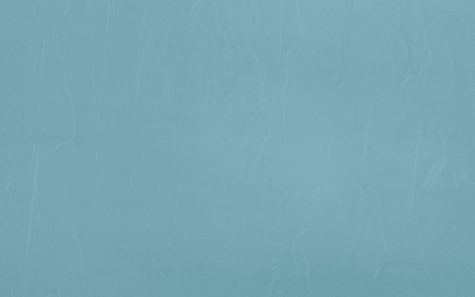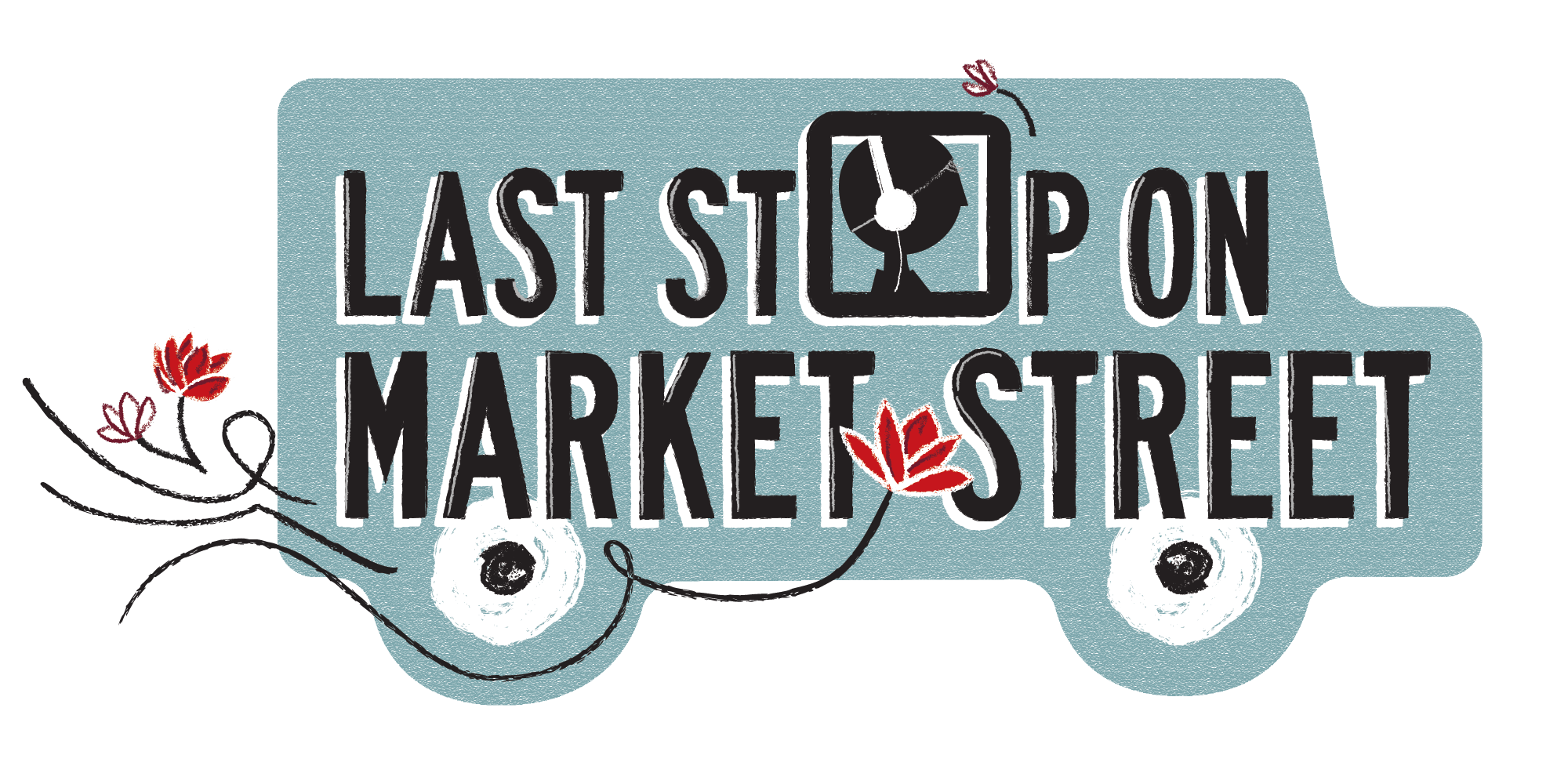 November 9 - 22, 2020
Best enjoyed by Kindergarten - Grade 8
Virtual Field Trips
This event has passed.
Six-year-old CJ is (reluctantly) staying with his (extremely over-the-top) Nana, in a world considerably different from the one he's used to (his phone and tablet). The disagreeable child is dragged on a bus ride that's loud and gritty and weird. Guided by his veritable force-of-nature Nana, CJ travels a little closer to his roots and sees that things are not always what they seem. This is one hip-hop, eclectic, heart-thumpin', toe-tappin' joy ride.
Based on the Newberry Award-winning book written by Matt de la Peña, illustrated by Christian Robinson
Adapted for the stage by Cheryl L. West
Music and Lyrics by Lamont Dozier and Paris Ray Dozier
Directed for the stage by Henry Godinez
Choreography by Ashley Selmer
Music Direction by Sanford Moore
About the Show
---
Last Stop on Market Street

is a musical performed by adult and student actors. This musical is based on the best-selling picture book by Matt de la Peña.

This production was first performed and recorded at Children's Theatre Company in 2018.

We know that teachers are the best judge to determine the right fit for their unique group of students. We recommend 

Last Stop on Market Street

for students in grades K – 8. Check out the synopsis and content advisories for full information.
Language: 1 out of 5 stars
Nana says "what the heck." The tattooed man explains that people assume he is a "thug" because of his appearance. Nana calls CJ a "brat."
Themes and Situations: 1 out of 5 stars
CJ is grumpy and feels homesick. CJ lies to his Nana. Nana explains to CJ that some people are so hungry that they would not have anything to eat if the soup kitchen did not exist.
Violence & Scariness: 1 out of 5 stars
CJ & Jojo argue. CJ is intimidated by new people until he learns not to judge a person by their appearance.
Potentially Anxious Moments: 1 out of 5 stars
CJ meets people who are homeless and people who are different. He initially makes assumptions about these people based on their appearance. CJ calls the neighborhood "bad" and the people "stinky."
Plot Synopsis
This is a complete synopsis of the play, so it is full of spoilers
---
CJ is feeling sad because Mom and Dad are away for the weekend and he has to stay with Nana in Chicago. He is counting down the hours until they return. Everyone in the neighborhood greets CJ to welcome him to the neighborhood but CJ can't stop feeling miserable. The food is different, the furniture has plastic coverings, and worst of all, Nana takes away all of his electronics. CJ demands that Nana give back his electronics but she says he can't have them until he goes home. CJ challenges Nana and asks why he can't have his electronics but she says the only reason is because she "says so."
Nana puts CJ to bed and he tells her that he is going to be a zoologist when he grows up. He shares all of the facts he knows and Nana calls him strange which angers CJ. Nana apologizes and shows CJ a nightlight that projects animals around the room. Nana offers to sing CJ a lullaby but he declines. When Nana leaves, CJ sings the lullaby his mother taught him and Nana sings along from the hallway.
The next morning, Nana drags a reluctant CJ to church. After the service, Nana asks CJ what he learned while singing a praise song with the community.
Back at the house, CJ has packed his bags and begs to go back home. He tells her that he even has a Ziploc bag full of money hidden in his stuffed animal to get himself home. Nana explains that they are not going home but are going out on a surprise adventure. She packs some snacks for the trip while CJ whines some more. When Nana turns her back, CJ looks for his electronics. He finds his stuff and hides them in his backpack before he is discovered.
When Nana comes back, she encourages him to bring his stuffed animal on the trip and grabs his backpack to try to fit it inside. Before she is able to unzip the backpack and see the electronics, CJ stuffs the stuffed animal inside, the backpack now straining at the seams.
They head out to the bus stop and it is raining. CJ doesn't understand why Nana doesn't have a car. CJ tries to guess where they are going but Nana insists it is a surprise.
The bus arrives and CJ is scared. Mr. Dennis, the bus driver, welcomes them both onto the bus and shows CJ how to pay for the fare. There are lots of interesting people on the bus including a tattooed man and a woman dressed as a butterfly. Nana encourages CJ to say hello to everyone but CJ protests saying that he is not supposed to talk to strangers. Nana tells CJ not to put his backpack on the floor but CJ doesn't listen. CJ stares at the man with tattoos which prompts the man to ask CJ "whatcha lookin' at?" The tattooed man sings a song about how his body is a walking masterpiece and encourages CJ to not judge a book by the cover. People make assumptions about him based on his appearance but he explains that his tattoos are all of the things his loves including an ice cream cone, flowers, and his pet. CJ & the man dance.
CJ notices a woman talking to herself and Nana explains that her name is Madam Butterfly. Madam Butterfly explains that she has trouble hearing and shows her butterflies to CJ. She gives him a jar of butterflies and asks him to release them when he gets where he's going.
A blind man steps onto the bus carrying a guitar. He introduces himself to CJ as Mr. Vernon and explains that he sees life through his ears.
Two teenagers get on the bus listening to music. CJ wishes once again that he had his electronics.
Mr. Vernon plays the guitar and CJ asks how he can play if he can't see. Nana scolds him for asking a disrespectful question but Mr. Vernon assures Nana that he would prefer people to ask than make assumptions about his abilities. He encourages CJ to close his eyes and hear the world through song. The teens join the song and dance with Mr. Vernon. CJ is tentative about joining the dance but is encouraged by the teens.
Finally, they arrive at the last stop on Market Street and they all get off the bus. CJ bids goodbye to his new friends. CJ admits that he had a good time on the bus and is excited about the surprise however, he becomes intimidated when he realizes he is surrounded by graffiti, broken glass, and windows with bars. CJ expresses that he thinks this is a "bad neighborhood." Nana explains that it is not bad, just different, and encourages him to look for the beauty. CJ finds a flower, a rainbow, and sees the beautiful pictures in the graffiti.
Mr. Chow rolls by in his wheelchair and Nana comments that Mr. Chow can outrace a car.
Just then, CJ realizes that he left his backpack on the bus and becomes angry. Nana insists that they can replace the backpack but CJ continues to panic that his money and everything he loves is in the backpack. He yells about how he hates this place and all the stinky people. Nana's friend, Posey and her grandson Jojo hear what CJ said. It is clear Posey & Jojo are homeless. Nana apologizes for her grandson's rudeness and we learn that Jojo loves math.
Posey & Nana head into the building while CJ and Jojo stay outside. Jojo asks if CJ wants to ride in his shopping cart. CJ is nervous but agrees however, Jojo flips CJ into a trash can as revenge for calling him stinky. They begin to argue when Mr. Dennis, the bus driver, returns with CJ's backpack.
CJ apologizes to Jojo for saying mean things and offers to show him his electronics. While CJ is getting everything out of his backpack, Jojo explains that he used to have a stuffed animal just like CJ's.
Nana comes out and catches CJ with his electronics and she expresses her disappointment in him for sneaking them along on the trip without her permission. CJ worries that Nana will stop talking to him because that's what his mother does when she is angry. Nana assures CJ that she will not stop talking to him but expresses her anger and disappointment in his choices. Nana asks CJ to hurry because there are people waiting for them in the soup kitchen. CJ protests that he doesn't want to go to the soup kitchen and that it wasn't a good surprise. Nana asks him if CJ ever felt so hungry that he was willing to eat trash and explains that the homeless people they are serving at the soup kitchen have been that hungry.
They all get on their aprons, hairnets and gloves to serve dinner at the soup kitchen. CJ has fun entertaining the guests while serving them. They sing that they are "serving up love."
After dinner is served, CJ asks why no one is heading home. Nana explains that many of these people do not have homes to go to. Many of them sleep in a park or homeless shelter. Everything Jojo & Posey own is in their grocery cart. Nana explains that she is proud of CJ for serving everyone and making them smile.
As they go to leave, CJ gives Jojo his stuffed animal and they release the butterflies together. Jojo and Posey leave and CJ and Nana wait for the bus. CJ explains that he likes animals so much because he has a hard time making friends and watches animal videos during recess. Suddenly, Nana realizes that CJ's emergency money was hidden in the stuffed animal he gave Jojo. CJ explains that he knew the money was still in there when he gave Jojo the present.
They board the bus back home.

vIRTUAL
Residencies & Workshops
---
Learn from the leading theatre for young audiences wherever you are! CTC's team of professional teaching artists bring their experiences as professional performers, directors, choreographers, fight directors, designers, playwrights, composers, and musicians into your virtual classroom. Our teaching artists are experienced at facilitating engaging and inclusive learning opportunities for students while personalizing each experience to the needs and interests of your students and the learning goals of your classroom.

Join us for virtual activities on
Flipgrid
---
Flipgrid is an asynchronous education engagement tool that allows students to access specific media or curriculum-based resources while interacting with classmates and educators via video. CTC's Flipgrid topics explore technical theatre, mindfulness, songwriting, playwriting, and more while connecting to Last Stop on Market Street. Copy the topics directly to your Flipgrid classroom to get the creativity started!